Looking for root canals in Cancun? Our top clinics can help.
We really do need to take advantage of everything we have in our possession these days to get the best from the world. This is especially true when using the internet to find out information about medical and dental treatments in places such as Mexico. Did you know that root canal treatments in Mexico are 80% cheaper than in the USA? Take you time to read below to find out how to benefit from root canal reviews in Cancun, Mexico.
Finding Out More About Cancun
Did you know that Mexico is now seen as one of the best locations in the world for medical and dental tourism? The best part is that because places such as Cancun are already major tourism and vacation destinations, they already have world-class infrastructure, top-notch hotels, beaches and all the things that combine to create the ultimate dental tourism vacation.
You can take advantage of our clinic listings and root canal reviews in Cancun to find a treatment center that not only suits the treatments you are seeking, but also offers prices that are breathtakingly affordable.
Finding a Top-Notch Clinic
Now we already understand that Cancun is the perfect place for a medical and dental tourism vacation, it's time to research our root canal reviews in Cancun to find the best clinics in the destination. At Dental Departures, we have listed the best clinics in Cancun, but also online reviews from former patients that give the information authenticity. From the customer reviews and testimonials, you can find out about the services, treatments and standards of each clinic directly from those who matter.
We can all massively benefit from the online reviews to find not only the cheapest prices, but also the best treatment centers and surgeons that perform to the highest levels. Here are the best root canal clinics in Cancun in the eyes of former guests: Sunset Dental Cancun , Cancun Dental Specialists , Ocean Dental, Dentics, and Cancun Dental Design . When you are seeking a certified quality clinic, these are the ones you should choose from.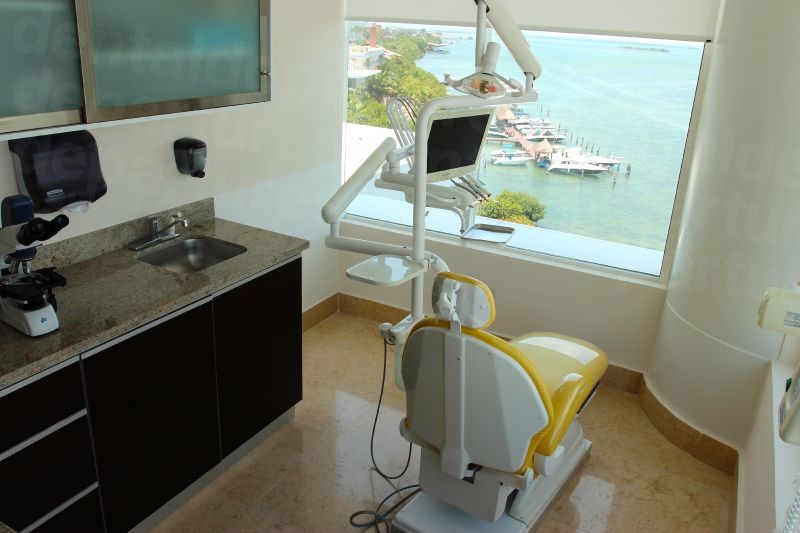 Finding an Unbeatable Price
Obviously, once you have perused our root canal reviews in Cancun, you will need to find the most-cost effective choices. With root canal prices that are 80% cheaper than in the USA, Canada or Europe, you really won't find any better.
Here is an example of the average price for a root canal procedure in Mexico: US $ 250 (CAN $317; UK £190; Euro €210; Aus $311; NZ $332), compared to the prices in the US $ 1,275 (CAN $1,636; UK £954; Euro €1,133; Aus $1,660; NZ $1,706). The prices really are unbeatable.
As you can see, we can all benefit greatly from researching root canal reviews in Cancun, Mexico, to find the best clinics in terms of affordable prices and top-notch treatments. Play it smart like thousands of other Americans and Canadians who are now making Mexico their destination for medical and dental tourism.