Finding a Good Dentist Phuket is Extremely Easy Thanks to the Internet
Dental care is expensive, but thankfully you don't have to spend a fortune to fix your smile. If you are seeking affordable dental care because costs have risen significantly in your own country, it may be time that you become a dental tourist. Preferably to Phuket. In this article, we are going to learn how you can find a good dentist in Phuket so you can avail the best treatment at the lowest price.
As an increasing number of patients are on the lookout for the best dentists in Phuket, we deem it necessary that a guide of sorts should be available on the internet to help them out. Rest assured, good dentists abound in Phuket and they are treating satisfied patients from all over the world for the last two decades.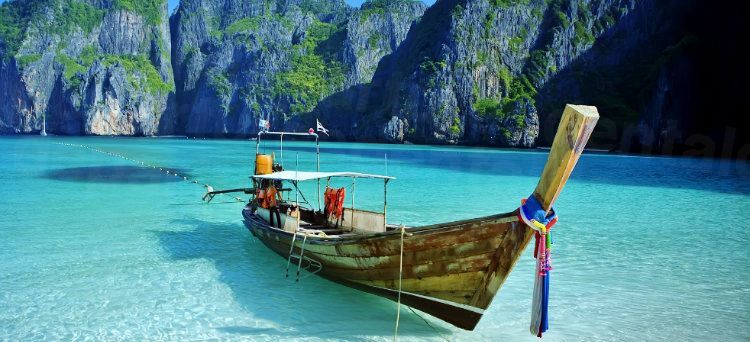 Understand the Industry
The very first thing you need to locate top dentists in Phuket is to get a basic idea of the dental tourism industry in the city. Since the late 90s, the dental industry of Thailand has grown considerably, mostly due to the influx of foreign patients who frequent the country in the thousands every year.
They are attracted to finding quality dental care for low prices. And since tourism revenue is an integral part of the Thai economy, the government has introduced strict policies to regulate the industry, which the top dentists Phuket adhere to. That is why you can have peace of mind when it comes to the quality of treatment. First time travelers need not be concerned about being treated at a foreign clinic, with clinics like Phuket Dental Signature offering excellent facilities and expertise.
Look for JCI Certification
JCI stands for Joint Commission International, and a JCI certification is a sure sign of quality treatment. The best clinics and top dentists in Phuket will be JCI certified, Sea Smile Dental being one of the most popular clinics in this regard.
Look for Subsidiaries of International Clinics
Many clinics in Phuket are subsidiaries of international healthcare institutions. A prime example in this regard is Phuket Dental Signature, which is a subsidiary of the award-winning Bangkok International Dental Center (BIDC). Not to mention, this clinic is also JCI certified.
Consider the Costs
Finally, money is the primary reason people become dental tourists in the first place. At any reputed clinic in Phuket, such as Sea Smile Dental, you can expect to save anywhere from 50% to 75% of your dental costs as compared to American clinics. However, there is much you can do to further cut down your expenses. For instance, you can choose to pay for the travel, accommodation, and the treatment separately instead of as part of a package. In this way, you can book a good dentist Phuket in advance, and also get your ticket a couple of months before the procedure to save money, unless of course you need to be treated for an emergency.
Even when traveling to Phuket, finding a good dentist isn't that hard, if you know how. Now you know how.