It can be difficult to find the best root canal clinics. Phuket has many options, but it pays to fully do your research so that you don't make a bad decision. That's why we are here to help you choose a reliable clinic with some key tips.
Ask The Tough Questions
To find a reliable clinic, you really need to find the right dentist(s). You can achieve this by asking the right questions. These could include:
What is your specialization (root canals or something else)?

How many root canal procedures have you completed?

What is your success rate?

How many years have you been practicing?

What guarantees do you offer if there are complications after the procedure?
Look Up Dentists' Qualifications
It's really important to make sure your dentist is well qualified. At the very least they should have a Thai dentistry qualification and be board-certified. More specialized training is good as well. International dental qualifications are also a nice bonus.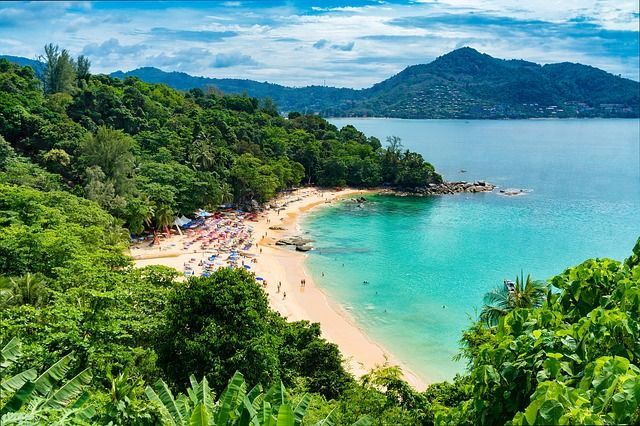 Read Reviews Written By The Clinic's Patients
A clinic's reputation reflects their reliability which is why it's important to read the feedback they have received from their patients. While not every patient is going to be completely satisfied, overall a good clinic should have significantly more positive reviews than negative ones. You will find that all our clinic's pages have review sections.
Check That The Facility Is High Quality
You want to make sure the facility itself is modern and fully equipped with the latest dental technology. On top of this, it should be clean (sterile!), comfortable, and spacious. You should have a look at photos of the facility online. Some clinics will also allow you to take a virtual tour.
5. Make Sure The Prices Are Competitive
Reliable clinics should also charge a competitive root canal price. Phuket's low cost of living makes this possible without affecting the quality. Check out the savings possible below.
| | | | |
| --- | --- | --- | --- |
| | Price in Australia (AUD) | Price in Phuket (AUD) | Savings (AUD) |
| Root Canal (molar) | $1,790 | $560 | $1,230 |
| Root canal (anterior tooth) | $1,060 | $260 | $800 |
| Root canal (any tooth) | $1,570 | $300-$560 | $1,010-$1,270 |
| Root canal (premolar) | $1,520 | $370 | $1,150 |
| | | | |
| --- | --- | --- | --- |
| | Price in New Zealand (NZD) | Price in Phuket (NZD) | Savings (NZD) |
| Root Canal (molar) | $1,920 | $600 | $1,320 |
| Root canal (anterior tooth) | $1,140 | $280 | $860 |
| Root canal (any tooth) | $1,690 | $320-$600 | $1,090-$1,370 |
| Root canal (premolar) | $1,640 | $400 | $1,240 |
Let Us Help You
We can help you select a reliable clinic by recommending some of our verified facilities. These are modern dental clinics which are staffed by skill, professional, and English speaking dentists. So don't forget to give them some consideration while doing your research. They are:
You will find that these clinics are all centrally located in Phuket town. This makes them a short taxi ride away from many hotels.
Conclusion
We are sure you will select one of the best root canal clinics. Phuket has a lot of good options but it's important to narrow down the best option for you. So, take our advice into consideration and don't forget to check out our recommended clinics.