Bangkok is a premier dental tourist destination which many thousands of satisfied patients from across the globe have learnt for themselves. The city is large, and there are hundreds of dentists to choose from, so how do you determine who is the best dentist in Bangkok to suit your circumstances?
There are some simple steps you can take so that you find a good dentist whose treatment you can rely on. Read on to find out more.
Dentist Qualifications & Expertise:
This should be first on your list. It may also require that you have some knowledge of what treatment you actually need. Bangkok dentists are generally well-trained and qualified. A general dentist will be more than sufficient for everyday dental care, such as fillings, crowns, teeth cleaning etc. but if you need a root canal, or a dental implant, then you will need to search for a specialist dentist. In the case of a root canal that would be an endodontist, but for dental implants it could be an implantologist, or an oral maxillofacial surgeon, or even a prosthodontist. It's also worth looking for professional memberships, such as the International Congress of Oral Implantologists.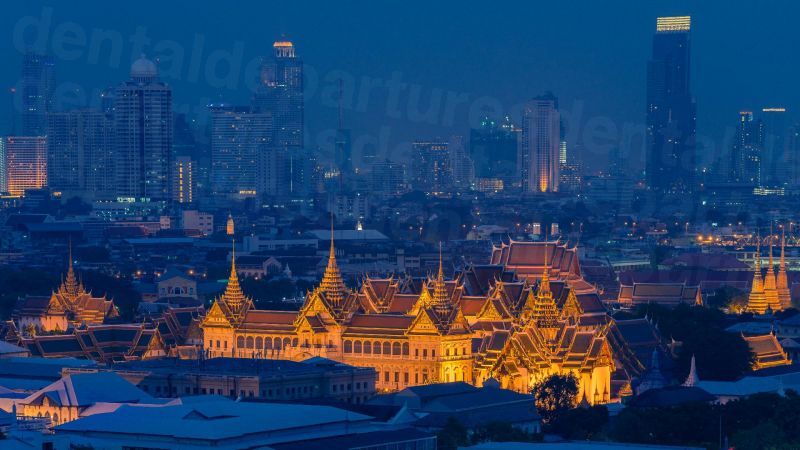 Facilities:
Bangkok has some of the best dental facilities around. The 7-storey Bangkok International Dental Center was one of the first dental clinics to receive Joint Commission International (JCI) accreditation .
Bangkok's dental clinics are typically contemporary and equipped with the latest technologies to make accurate diagnoses and administer precise treatments. The Thai's are world-renowned for their hospitality and aside from the general demeanor of the staff at the dental clinics in Thailand, very often there are additional services to make the whole experience much more palatable – like spa treatments, free wifi and free drinks.
Materials:
You may worry that the materials used by dentists in Thailand are inferior compared to the materials used by your dentist at home. There is no need. Exactly the same branded materials are available so you can be sure if you have dental implants in Bangkok that the good brands like Straumann or Nobel Biocare are available, as is Zoom! Laser teeth whitening or eMax dental veneers.
Hygiene and Safety:
Clinics have stringent hygiene and safety protocols that they follow rigorously. You will find most are signed up to internationally-recognized procedures, like the International Organization for Standardization.
Location:
Location should be an important consideration. Bangkok is a big city and here's no point arranging to see a dentist based miles away from where you are staying, or even where you are planning to visit. The good news is that there are plenty of excellent clinics located across the city.
One way of ensuring you find the best dentists in Bangkok is to book your appointment with Dental Departures. Our website allows you to search even by district in Bangkok, as well as by procedure – and you are guaranteed the best prices as well as reliable quality-checked dentists that we have already done background checks on. Get in touch with our Customer Care Team who can help you find the best dentist in Bangkok for your specific needs.