The All-on-4® treatment concept (provided by Nobel Biocare) is changing the dental world as we know it. Although the prices for treatments in the world are extremely high, if you are looking online to secure affordable yet high-quality specialists abroad, Indonesia is becoming a popular option with international travelers seeking value.
Let us help you to find the best dentists in the country to find a deal.
Visit Bali for Some Great Deals
If you want to find out more about the best clinics Indonesia has to offer, and you are looking for the most competitive location in the nation, nowhere can match Bali.
This breathtaking tropical island is one of the ultimate holiday destinations in the world and is becoming known for its high-quality, low-cost dental care. Specialists here are leading the way for dental tourism patients who want to enjoy a holiday, have their dental treatments performed and save in some cases thousands of dollars.
With so many great beaches, lots of tourist-style amenities, stunning tropical weather and much more, Bali might well be the best place in Indonesia for a dental tourism vacation, and definitely has the best choice of clinics.
Utilizing Online Dental Tourism Hubs
You can utilize the services of a dental tourism website such as Dental Departures when you are looking to save on your dental bills.
Indonesia has lots of choice, but knowing which clinics suit the ideals and expectations of international patients is another task entirely. Dental clinics in Bali and other places across the nation are plentiful, but with us at Dental Departures, we can ensure you find a clinic that adheres to a Western philosophy and knows how to deal with patients from across Australia, New Zealand, America and Europe.
If you want to find some of the most reliable dentists in Bali that really do have the same high standards as dental establishments in your home counties, we would suggest:
As you can see, Bali really does lead the way for top-notch clinics, and with Dental Departures to give you impartial advice, you can make the right choices from the start.
Find our full list of All-on-4® treatment concept providers in Bali here.
Understanding the Pricing
Prices for the All-on-4® treatment concept in Indonesia start at just USD $4,200 (CAN $5,385; UK £3,282; Euro €3,604; Aus $5,343; NZ $5,821); this is compared to prices in the US which are around USD $26,000 (CAN $33,433; UK £19,382; Euro €23,130; Aus $33,910; NZ $34,841).
[Note: these are estimated prices calculated at the time of writing. Please see our clinic listings for up-to-date prices.]
How Do I Book?
When you are online looking to find affordable yet high-quality options for the All-on-4® treatment concept, Indonesia is one of the best choices. Let us help you to find that perfect deal that merges affordability and quality into an unbeatable package.
To book, reach out to our Customer Care Team here.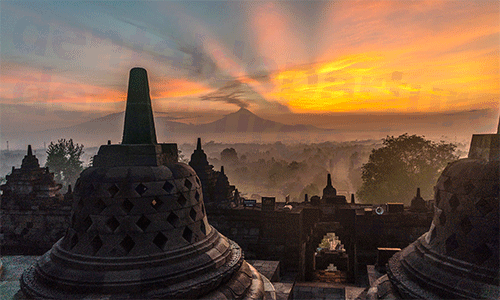 Sources:
All-on-4® treatment concept. Nobel Biocare. Website accessed: 10 February 2021. https://www.nobelbiocare.com/en-us/all-on-4-treatment-concept