Search
Search the web for the best clinic that offers root canal treatment in Malaysia. In order to help you find the right oral care provider in Malaysia, browse the quality-checked clinics listed by Dental Departures. We performed background checks such as on-site visits, verification of the dentists' qualifications, and validation of their professional memberships. Choosing to book with a trusted website like ours will lead you to the right clinic. The clinics we verified include the following:
Procare Bangsar Dental Surgery was established in 1985 with the aim of providing the best care. The clinic is formerly known as Chung Dental and Orthodontics. It offers General Dentistry, Root Canal Treatment, Oral Surgery, and other treatments. The procedures are handled by dental specialists who are certified by the Royal College of Surgeons of Edinburgh.
Tiew Partners Dental Clinic Bukit Indah has been serving patients for more than 29 years. It has its own laboratory (Nationwide Dental Services), a dental supply shop (One Dental Supply Sdn Bhd), and a specialized dental center (White Dental Cosmetic Centre). The clinic offers a wide range of services that include Endodontics (root canal treatment), Preventive Dentistry, Periodontics (gums). Orthodontics (braces), Cosmetic Dentistry, and Oral Surgery.
Chai Dental Kuala Lumpur was founded in 1978 with the main goal of providing high quality dental services in a comfortable and modern environment. It offers General Dentistry, Root Canal Treatment, Orthodontics, Cosmetic Dentistry and other specialized procedures. The head dentist completed his studies in the US, Frankfurt, and London.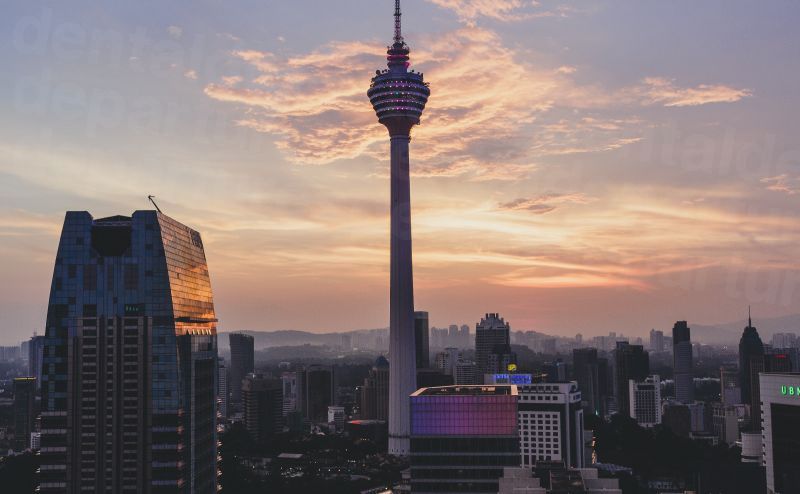 Know
Know the background of the dentists. As mentioned earlier, the dentists are certified by international organizations abroad. This means they offer the same quality of care as your dentist back home and comply with international standards to give the best care. The dentists are well experienced in restoring teeth using advanced techniques in Root Canal Treatment. They make patients comfortable during treatment and offer Sedation Dentistry to overcome dental fears.
Check
Check the price of root canal treatment in Malaysia and you'll discover that it's lower compared to other countries. The table below shows the price comparison of root canal treatment. Price varies depending on extent of damage and type of dental materials.
Root Canal Price (Malaysia and other countries)
| | | | | | |
| --- | --- | --- | --- | --- | --- |
| | AUD | NZD | USD | CAD | GBP |
| Price in Malaysia | AUD $317 | NZD $340 | USD $239 | CAD $323 | GBP 187 |
| Other countries | AUD $1,573 | NZD $1,688 | USD $1,187 | CAD $1,602 | GBP 927 |
As you can see, you get big savings when you restore your teeth in Malaysia at the same time spend a vacation. See the tourists attractions and taste local cuisine and international dishes.
Find root canal dental clinics in Malaysia from our listings. Our Customer Service Team will help you book an appointment with a clinic in Malaysia. Get in touch with us by phone, email, or online chat.