We hope you are having a great time travelling through Thailand on holiday, but if you really want to make the most of your vacation, you need to do some research on the prices at veneers dental clinics. Thailand has one of the most affordable dental tourism industries in the world, but finding clinics that merge quality and a price that's right can be a difficult task. Let us help you to find affordable veneers clinics in Thailand so you can save some money while you are here.
Dental Tourism in Thailand
Thailand has long been a popular place for dental and medical tourism, but in recent years the demand has gone through the roof. Now you are here on holiday in Thailand, let us to help you find some top-notch dental clinics. You can find a quality selection of high-quality Thailand veneers clinics right across the Kingdom that appeal to Western patients.
If you are looking for a convenient city-like location, nowhere does it better than Bangkok, although Pattaya is just a 2-hour drive from Bangkok and merges both a city atmosphere and a beachside coastal resort environment, making it one of the most popular dental tourism destinations in Thailand.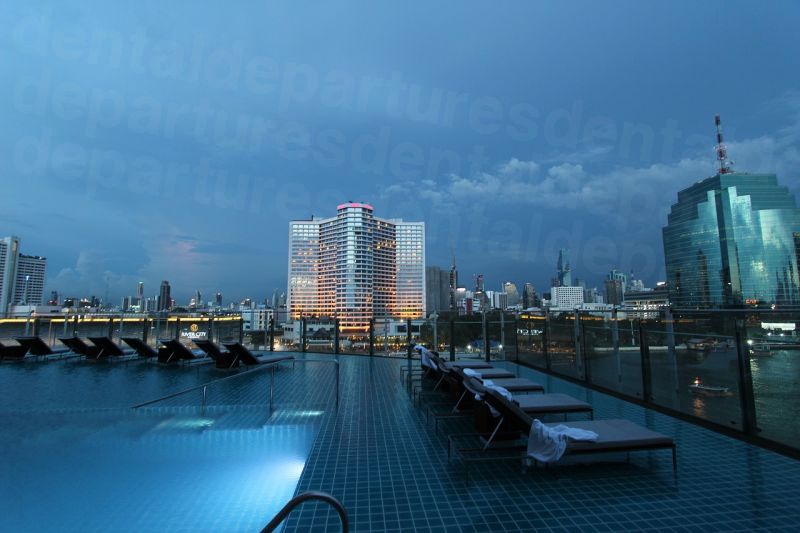 If you are looking for something that is more laidback and tropical, paradise islands such as Phuket and Koh Samui also have a top-notch selection of dental establishments that were originally constructed to deal with the vast hordes of foreign patients that flock to Thailand to take advantage of the low prices. If you are travelling across Northern Thailand ad want to find the best selection of veneers dental clinics, Thailand holiday locations such as Chiang Mai are the ultimate options. There are some quality clinics in Chiang Mai that are ideal for international patients such as yourself.
Top-Notch Thailand Clinics
Now you are more aware of the destination options for your dental veneers, it's time to start thinking about the clinics that are on offer. If you are seeking a dental veneers clinic that comes highly recommended by former international patients, we have some top-notch choices for you. Here is a selection of world-class dental clinics for your veneers that have highly-trained specialists and prices that are over 60% cheaper than in the West:
Bangkok International Dental Center BIDC
Dental Veneers Prices in Thailand
Now you have found some top-notch clinics, it's time to think about the cheapest veneers price Thailand clinics offer international patients such as yourself. The dramatic price differences are the main reason why you should take some time out from your holiday to get your veneers done. Here is an example of prices for veneers in Thailand : US $ 360 (CAN $590; UK £354; Euro €403; Aus $600; NZ $660), compared to the prices in the US: US $ 1,250 (CAN $1,599; UK £932; Euro €1,108; Aus $1,623; NZ $1,667).
When you are on holiday in Thailand, take your time to check out these affordable veneers dental clinics. Thailand is one of the cheapest places in the world for dental treatments, so make sure you do not miss out on the bargains.