In fact, more and more people from Australia and New Zealand are now flying to Malaysia for affordable medical and dental treatments , and this includes veneers. The procedure can be carried out a professional dentist during a business, leisure or medical trip to the country; below you'll find our most-highly recommended clinics in the Malaysian capital.
How to Find the Right Clinic
This is the most important question that dental tourists must address. The low prices in top dental tourism destinations like Malaysia are great, but choosing a substandard clinic will negate all the potential benefits. It's simply not a risk worth taking. Dental Departures helps solve this problem by listing the best dental clinics at top destinations, such as Kuala Lumpur. We carry out qualification checks, on-site visits and license verifications all to ensure your safety and satisfaction with the end results.
This dental tourism portal is one of the world's most visited sources for reliable information on foreign clinics. Even while you're in Kuala Lumpur, you can spend a little time on this website and read about the best clinics for getting affordable veneers in Kuala Lumpur. You can also plan the dental leg of your trip before leaving home, discussing your veneer needs with your local dentist, and then having them made and fitted in Kuala Lumpur when you visit.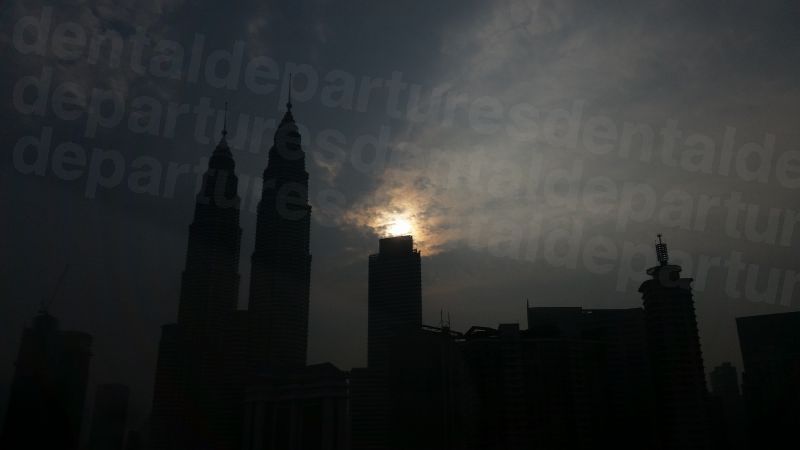 Dental veneers are customized, super-thin shells that do an amazing job of covering the front of your teeth. Once you're sure you need veneers, all you need to do is find the right clinic and you'll be flashing your beautiful new smile in no time at all. Veneers are made from different kinds of materials , so make sure you discuss which type will suit you best with your chosen clinic's dentist.
Top Four Clinics for Inexpensive Veneers in Kuala Lumpur
To make things even easier for you, here's a list of four of the best dental clinics in Kuala Lumpur where you can get high-quality yet low-cost veneers:
● Imperial Dental Specialist Centre
● Dentalpro Dental Specialist Centre
● Procare Bangsar Dental Surgery
You can contact any of the above clinics via Dental Departures, giving you the opportunity to discuss your needs and get a personalized quote. Rest assured that you will pay much less than you would back home, and there won't be any hidden costs to disappoint as you're handed the final bill.
Enjoy the Best Veneers Cost Kuala Lumpur Has to Offer
So, how much can you expect to save on veneers by getting them made and fitted in Kuala Lumpur? Here's the cost comparison based on average prices:
● Cost of Veneers in Australia: AUD $1,623
● Cost of Veneers in New Zealand: NZD $1,667
● Cost of Veneers in Kuala Lumpur: AUD $641, NZD $703
Overall, that's a 60% discount! The best part is that if you choose your clinic wisely, you need not trade dollars for health. So go ahead and add getting veneers in Kuala Lumpur to your list of things to do on your Malaysia trip .
Getting Started
Book your free appointment with Dental Departures or get in touch with our Customer Care team here for any questions.