How to Get Hold of an Accurate Bangkok Dentist Price List
Frustrated because you can't find an accurate Bangkok dentist price list? Don't bother about finding one and use the Dental Departures website to find and compare prices across Bangkok for every conceivable dental treatment you can think of.
The problem with price lists is that they tend to only give you the price at one particular dentist or clinic, when what you'd really rather do is compare prices at multiple clinics. With Dental Departures you can do just that as we have partnered with more 2000 dentists in 34 countries, giving you a wide choice of options for your dental care in Bangkok.
How much does it cost?
This is the bottom line for many dental tourists – a lot of whom are looking at dental tourism as an option for their dental care because they can't afford the high prices at home. Dental Departures do not charge anything to patients for using our website. It's completely free and you can do as many searches as you like for Bangkok dentists , Thailand dentists or any other dentists.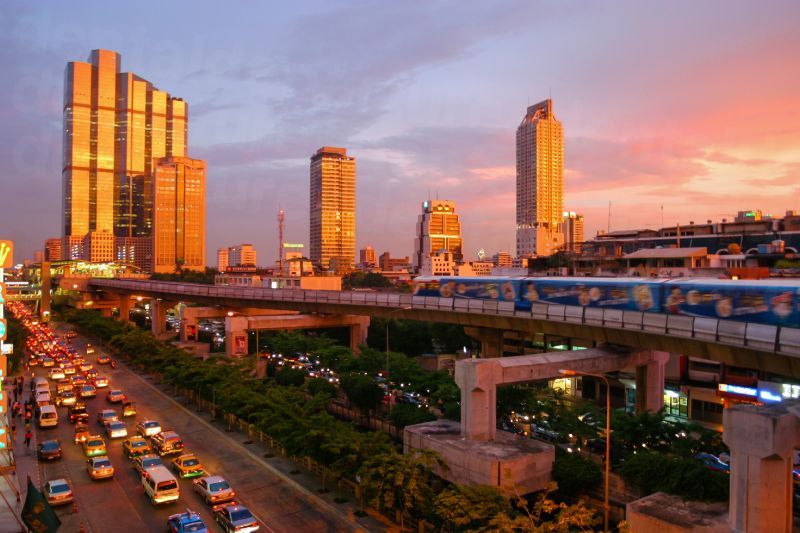 Why else should I use Dental Departures?
Quality-checked dentists – we do background checks on all the dentists in our listings, verifying qualifications and professional memberships, as well as doing onsite visits and publishing real patient reviews.

Free quotes – You can get free, no-obligation quotes from the dentists you've shortlisted

Best Price Guarantee – You'll always pay the best price available when you pay with us
What about Bangkok dentist prices – how do they compare?
For dental tourists from the US, Canada, UK, Eire, Australia and New Zealand (essentially – the English-speaking countries!) very well.
Dental care in Bangkok is a lot less than these countries with most people able to save around 60% on the cost of their treatment. Obviously, how much this amounts to will depend on the cost of the treatment to begin with – and it's probably not worth flying all the way to Bangkok for a filling. However, it's a different story if you are already in Bangkok – perhaps you are on holiday, or on business – and getting a filling while you are there will save you a reasonable amount.
The savings on more expensive items, like dental implants, or even cosmetic dentistry, like veneers, may make a special trip extremely worthwhile:
Cost of dental veneers in Australia AUD $1,600 (NZ $1,740; UK £980; EUR €1,140; US $1,200; CAN $1,600)
Cost of dental veneers in Bangkok AUD $388 (NZ $424; UK £388; EUR €276; US $297; CAN $398)
You can see that average savings here are over 80%, which on one veneer is a fair amount, but as veneers are often put in rows of 2, 4, 6 or 8 this could represent a massive saving.
Discover more about more about Bangkok and dentistry by checking out our site, or speak to our Customer Care team if you've got any questions. Compare Bangkok dentist prices here , get a free quote and book your appointment online, via the phone, or online chat.