Get preventive treatment while on your holiday in Hua Hin. Dentists in this resort city offer treatments like teeth cleaning. Price in Hua Hin is affordable compared to countries like Australia and New Zealand. With the low price of treatment in this area, you can clean up your teeth without spending a lot. Here are some tips on how to maintain your oral health during your vacation in Hua Hin.
Visit a clinic in Hua Hin
Visit a dentist while on a holiday in Hua Hin. Make sure that you find a clinic before your trip. Dental Departures can help you find a verified dental clinic in Hua Hin . Our list of clinics is screened to help international patients. We perform background checks such as onsite visits, verification of dentists' qualifications, and validation of professional memberships.
One example is Bangkok Hospital Hua Hin Dental Center . This clinic is certified by the Joint Commission International (JCI). It offers a holistic primary care that focuses on disease prevention, oral health promotion, and routine check-ups. Treatments covered include oral exams, teeth cleaning, fillings, gum treatment, crowns, and dentures. You'll be handled by dentists who are experts in Prosthodontics (teeth replacement), Oral Surgery, and other specialists. They use advanced technology such as x-rays and CT scan that delivers effective treatments.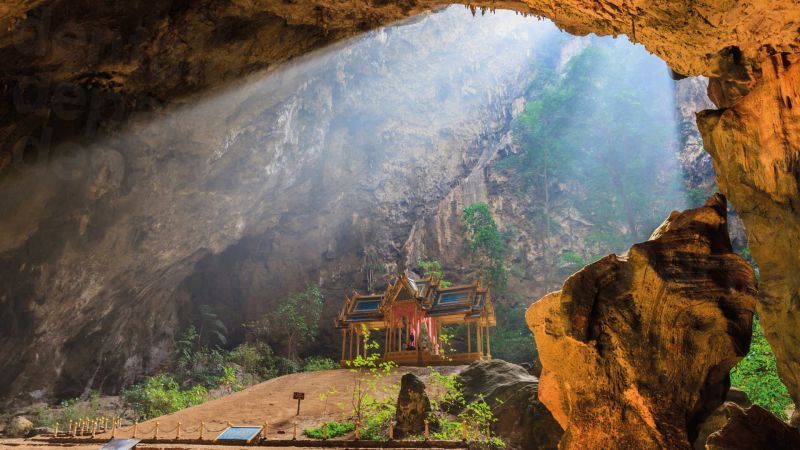 Ask advice from the dentist
During your appointment, talk to the dentist about your concerns. The dentist will provide solution to your oral problems by examining your mouth, teeth, gums, and jaw. Additionally, the dentist will also review your dental and medical status. After the assessment, the dentist will explain to you the results and recommend treatments like teeth cleaning. Preventive treatment like teeth cleaning eliminates plaque and tartar that are not easily removed by brushing or flossing.
Know the price of treatment
Know the price of treatment in Hua Hin. If you look at the clinic profile, you'll discover that the teeth cleaning price in Hua Hin is lower compared to your home country. Teeth cleaning in Hua Hin is approximately AUD $33 (NZD $36; USD $25; CAD $34; GBP 20). In Australia, its AUD $167 (NZD $179; USD $126; CAD $170; GBP 98). That's a big difference!
Continue with your daily oral regimen
Don't forget to bring your hygiene kit with toothbrush, toothpaste, floss, and mouthwash. Hotels and beach resorts usually provide this hygiene kit. However, if you prefer to bring your own kit because you want a particular product, make sure to put it in your luggage.
After your day at the beach, make sure to clean up – brush, floss, and rinse with mouthwash. Remember that daily oral hygiene will help prevent tooth decay.
Remember to incorporate your dental care on your holiday. Visit a clinic in Hua Hin and get preventive treatment like teeth cleaning. The Teeth cleaning price in Hua Hin is more affordable compared at home, so find a clinic in Hua Hin and book an appointment with the help of our Customer Service Team.