Croatia is a great holiday destination in Europe. Millions of tourists visit the country every year for vacations, sightseeing, and most recently, getting dental implants. Dental tourists from within and without the EU are swarming in to take advantage of low prices, excellent service, and expert dentistry all conveniently available in Croatia, especially its capital Zagreb. Dental tourists can expect to save 50% to 75% on dental work, even at the top prices. Implants in Zagreb, especially, are more affordable than you think.
Book an Appointment at the Dental Clinic Ksaver
One of the best clinics in Croatia is the Dental Clinic Ksaver. This is situated in Zagreb for more than three decades, even before dental tourism was a thing in Croatia. The clinic has a highly experienced team that offers specialized procedures like dental implants in the most professional manner.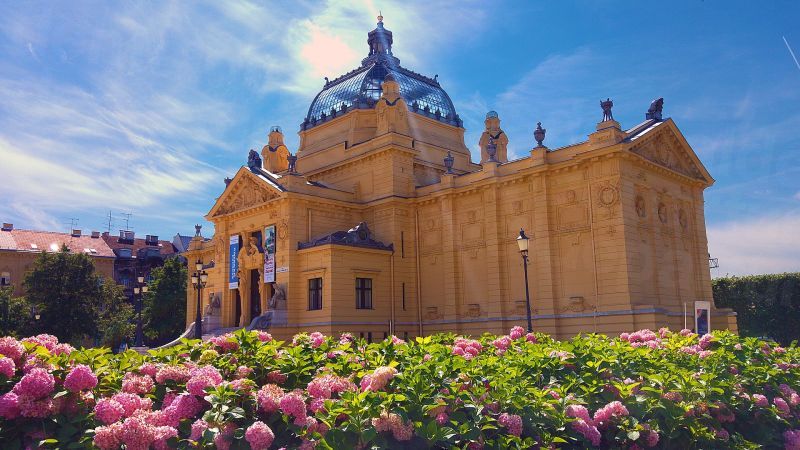 This clinic, built in 1979, prides itself on its reputation that it has maintained over the years. When first built as a center for oral health, it was a pioneer clinic in Croatia, and it went on to receive ISO certification. This will remove any doubts in relation to the safety and quality of the dental work you can expect in Croatia.
This clinic also focuses a lot on education, and so while they are happy to receive your business, their overall commitment is to develop solid oral health for their patients. Their clinic is also designed for prevention of disease, which is a major worry among dental tourists.
Get the Best Prices
Dental care is affordable in Zagreb, but how affordable? Let's find out. Different clinics charge differently for dental implants, but prices are never far apart from each other. So let's see the prices at the clinic just discussed to get an idea of average implant costs in Zagreb.
A standard implant crown with abutment costs £389 (UK price £3006). A standard titanium dental implant costs £949 (UK price £1718), while titanium dental implant including abutment and standard crown costs £1337 (UK price £3045). Some people require grafting surgery before the implants can be fitted, a procedure that costs around £1562 in Britain but the same procedure costs between £167-334 in Zagreb!
Work Your Appointment in Your Itinerary
Finally, a dental trip to Zagreb is a great way to replace your missing teeth and also explore this beautiful country. The benefit of dental tourism in Croatia is that the appointments can be obtained in a stress-free manner and they are tailored according to your schedule. Local dentists estimate that a week's trip to Zagreb for dental work will cost less than just the cost of treatment in the UK. So make the most of this discount by planning your itinerary and scheduling your dental appointments.
All this information will help to make most of your
Here at Dental Departures you can easily find the top prices. Implants in Zagreb offer high quality at low prices.