Are you looking for affordable dental implants? Review Thailand 's most experienced dentists on Dental Departures and you will find that the cost of implants there is considerably lower than in Australia and New Zealand. People living Down Under often resign themselves to the fact that they have to make do with missing teeth, especially because of the prohibitive cost of implants. However, you can get affordable replacements for your missing teeth by opting for dental implants.
The dental implants cost Thailand's dental clinics charge is less than 50% of what you spend on the treatment in Australia and New Zealand.
The average price of implants Down Under is AUD $5,098 / NZD $5,238. The average dental implant prices in Thailand is AUD $2,525 / NZD $2,745. Keep in mind that a number of dentists in Thailand charge a lower amount for dental implants. This means that you are guaranteed savings of over 50% on the treatment, which makes travelling to Thailand for implants worth your while.
Moreover, there are some ways in which you can increase your savings and get greater value for your money. Let's take a look these.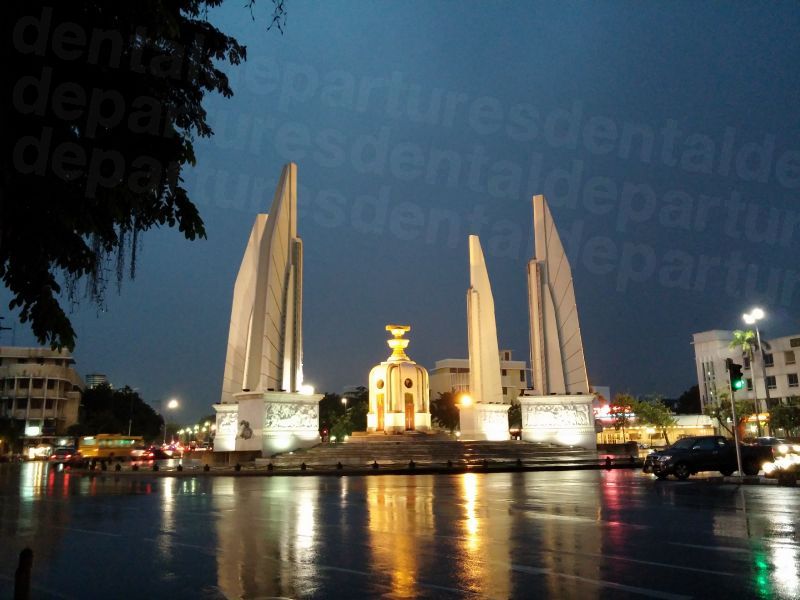 Get Dental Implants on Holiday
Thailand is a preferred destination for many holidaymakers from around the globe. Hundreds of thousands of people travel to Bangkok and Phuket, as well as other places in Thailand, for a vacation every year. If you are planning to have a holiday in Thailand, you can get implants on the same trip. When it comes to getting dental implants, review Thailand's top clinics located in the area that you will be heading to. For example, you can find a list of dental clinics in Phuket or Bangkok conveniently through Dental Departures.
Since you will be in Thailand already, you don't have to bear any extra expense to travel there for dental implants. In fact, the savings you enjoy on the procedure will easily offset the cost of your vacation.
Get Multiple Treatments on a Single Trip
The prices of dental treatments in Thailand are low across the board. The dentists keep prices low to attract more patients from abroad. You can opt for multiple treatments on the same trip. As you will save money on multiple procedures, the total savings you enjoy will be quite substantial. The best part is that even the most popular dental clinics in Thailand keep prices low. Here is an overview of the prices of dental implants in Thailand:
What Next?
So, there you have it, a couple of ways in which you can maximize your savings when you travel to Thailand for dental implants. Review Thailand's top dentists and facilities on Dental Departures and select the one that best fits your needs.