Did you know you could save a fortune by visiting Costa Rica for your dental treatments? If you didn't know, check out this All on Four Implants review. San Jose is the nation's capital city and one of the cheapest dental tourism destinations in the world. Let us inform you of how much money you can save by coming here for your dental implants.
Visiting Costa Rica for Dental Tourism
Are you tired with the extortionate dental treatment prices back at home in the USA or Canada? If so, you seriously need to consider to find viable alternatives. Dental implants, and more precisely, All on Four dental implants, have been changing the world has we know it, offering a permanent replacement for missing and broken teeth or ill-fitting dentures.
The prices for All on Fours in America are in the range of a whopping USD $25,000, but we can help you make massive savings with this All on Four Implants review. San Jose in Costa Rica is gaining a reputation as a very viable dental tourism destination for American, with All on Four prices that are 60% cheaper than in the USA, and considering the price structure we are talking about, you can save a fortune.
When you are looking to make some massive savings on your treatments, it is important that you can find a quality All on Four implants clinic in San Jose that appeals to foreign patients and offer massive discounts.
Affordable Dental Implant Clinics in Costa Rica
Costa Rica might have a thriving dental tourism scene that appeals to international patients, but the most intriguing part about visiting the nation is there are so many things to see and do while you are here. When it comes to natural abundance, nowhere can match Costa Rica with places such as the Manuel Antonio National Park, Corcovado National Park, Santa Rosa National Park and many more.
With some of the most impressive mountains and volcanoes such as Mount Chirrpo and Arenal Volcano, if you are an intrepid explorer, Costa Rica is a true paradise. When you take that into conjunction with the cool yet laidback vibes of the nation's capital, San Jose with some of its colonial buildings and cobbled streets still standing to offer visitors a glimpse into its past, this is a country like no other.
Now you have come to realize that not many places in the world can match Costa Rica in terms of affordable dental treatments, it's time to find facilities in San Jose that are reliable, trustworthy and affordable.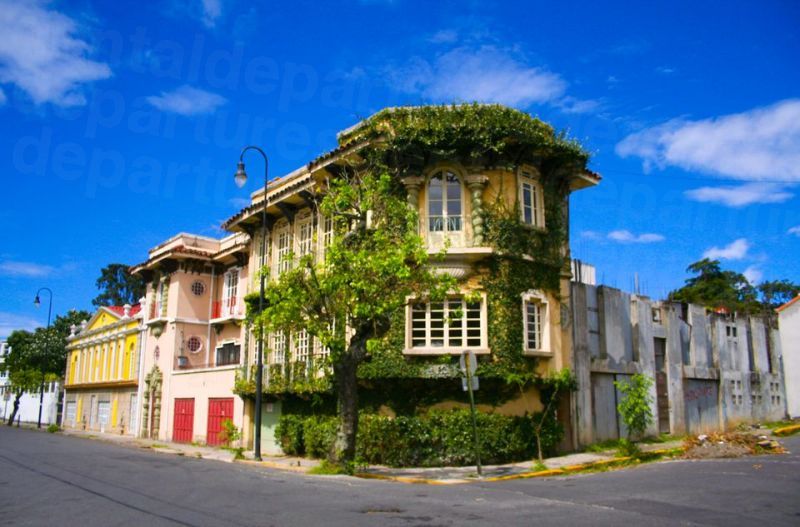 At Dental Departures, we have formulated a list of top-notch clinics in the city that not only specialize in dental implantology, but also knows how to deal with international patients from across the USA, Canada, Europe and beyond. Here is a streamlined list of highly-recommended clinics in San Jose for your All on Fours:
Costing a Dental Tourism Holiday in San Jose
For one of the cheapest All on Four costs, San Jose is a real find. With prices so cheap, more international patients than ever before are flying into Costa Roca, having a stunning holiday, getting their dental treatments done and are saving vast sums of cash. Here is an example of the All on Four prices in San Jose: US $ 10,000 (CAN $12,696; UK £7,688; Euro €8,722; Aus $12,788; NZ $13,645), compared to the prices in the US $26,000 (CAN $33,431; UK £19,382; Euro €23,130; Aus $33,910; NZ $34,841).
Let us help you to find out more about the local dental tourism scene in Costa Rica with this All on Four Implants review. San Jose is memorable place to visit, and if you want to merge dental treatments with a holiday to remember, Costa Rica is a fantastic choice.