When it comes to dental care, it's always the cost that's the problem. That's why it's an important task for us at Dental Departures to enlighten everyone of a cost-effective alternative — dental tourism. Crowns are a fancy expenditure in our home countries for sure, so where do we suggest for you to go to for an affordable crowns pricce? Pattaya , in Thailand, is where you will be able to save up to 70% — or more. To know how this is possible and how you can save on your dental care with crowns in Pattaya, read on!
Dental tourism in Pattaya, Thailand
Dental tourism has long been an effective way to save money in dental work. Most dental care services cost more at the home because of the high-costs of living in countries like Australia, the United States, Canada, and the U.K. In locations like Pattaya, however, where the dollar has more value, dental care rates are considerably less expensive.
Savings on dental Crowns in Pattaya!
For crowns, Pattaya clinics have rates that are very attractive to get while on holiday. By planning a vacation in Pattaya, you'll have access to affordable yet high-quality dental procedures, making your holiday into a cost-effective and enjoyable vacation.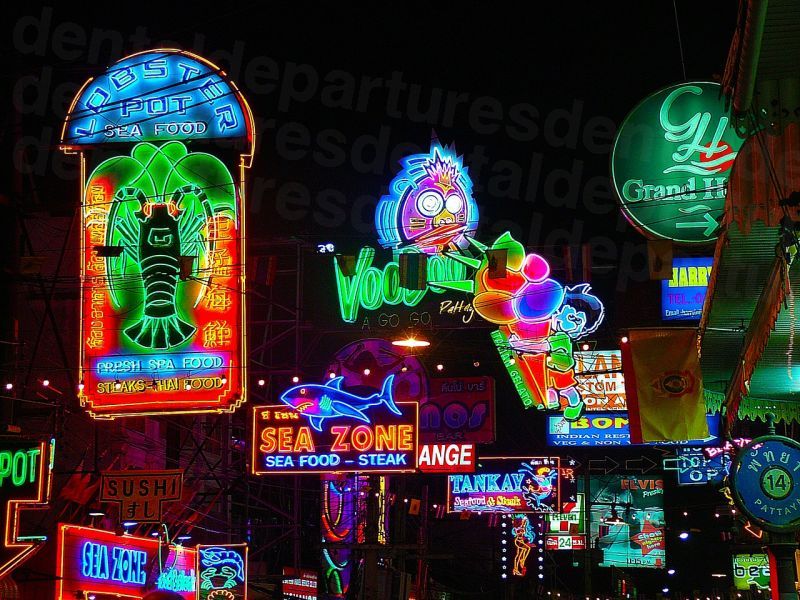 | | |
| --- | --- |
| USA | $ 1,218.00 VERSUS $ 367.00 Saving US $ 851.00 |
| AUSTRALIA | $ 1,540.00 VERSUS $464.00. Saving AUD$1,076.00 |
| NEW ZEALAND | $1,678.00 VERSUS $506.00 Saving NZD$ 1,172.00 |
Fun spots while in Pattaya
There are plenty of things to do for a holiday in Pattaya. White sand beaches are a main attraction as Pattaya located by the coast-side of Thailand. Besides the beaches, nightlife buzzes in entire streets, like in the famous Walking Street, and majestic religious structures are scattered around the city, like the Sanctuary of Truth, a temple made out of carved wood.
Dental Departures clinics guarantee affordability and quality for your crowns
Pattaya has a number of clinics for dental tourists to visit for their crowns. However, to be sure of security, quality and affordability, we have Dental Departures verified clinics to recommend for your crown procedure.
Dental Departures have meticulously researched these clinics. We've verified clinic credentials, as well as professional qualifications of the dentists.
Crowns
Crowns are teeth-like objects that are capped on top of a tooth to cover imperfections like size or colour. Besides dental aesthetic, however, crowns also serve as a post-procedure necessity for treatments like dental implants. Its procedure involves the taking of oral impressions to custom create the crowns. Once they are made, they are capped and bonded on existing teeth.
With their incredibly affordable crowns prices, Pattaya is able to provide you with an authentic Thai vacation, as well as quality dental care procedures for lesser the cost. So, what are you waiting for? Book your dental holiday now with Dental Departures!