Everyone wants affordable dental care. But for people in the UK that is not so easy to get it. So as they look for an affordable yet reliable dentist, Hungary is one of the best places where they can find one. Hungary dentists are among the finest in Europe. They attract a large influx of dental tourists from the UK, providing them quality dental work at incredible prices.
They Help You Save
The lower prices dentists in Hungary offer is the biggest draw for Brits. How much can you save on dental work by visiting these dentists? Take the example of dental implants. In the UK, the average price is about £3,000 (Ireland: €3,417). In Hungary the prices start around £773 (€923).
An full arch restoration with 4 implants that would set you back some £19,382 (Ireland: €23,130), will be as low as £1,985 (€2,370) in Hungary. A root canal at your local dentist in the UK will be around £954 (€1,133), but as cheap as £63 (€76) in Hungary.
They Do High-Quality Dental Work
Do not let the above prices fool you. They do not come with the hidden cost of lower quality. It is important that you know the real reasons behind the price difference:
It is much cheaper to operate a dental clinic in Hungary

Living expenses are also lower in Hungary

Hungary dentists share a healthy competition

Unlike in the UK bureaucratic red tape is non-existent in Hungary
Since they are part of the European Union, dentists in Hungary are also regulated by EU regulators in addition to Hungarian authorities. So you get the best of two things: dentist & cost. Hungary naturally becomes a top choice for Brits looking for affordable yet quality dental work.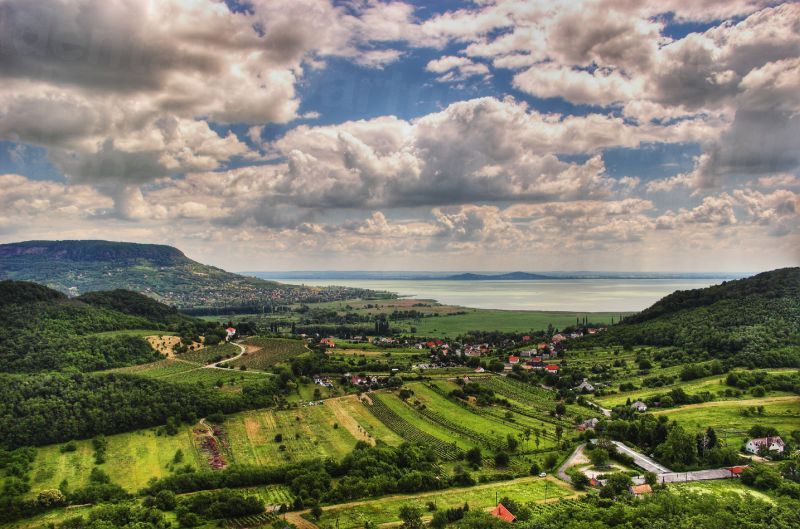 They Work at State-of-the-art Clinics
A good dentist in Hungary will obviously work at a good clinic. Thanks to Dental Departures, you do not have to run around a foreign country hunting for a reliable clinic. Our listing contains pre-screened dental clinics that you can visit without any worries. These are modern, well-equipped facilities that enable the finest dentists in Europe do their best work. Here are three of the best ones that you should add to your short list:
The clinics are also conveniently located. The best ones are near hotels and tourist attractions. Some are also in suburbs, yet easily accessible, if you prefer a more serene environment.
An Excuse for a Holiday
Let us not forget the tourism part of dental tourism. When you visit Hungarian dentists, you are automatically getting a chance to enjoy a vacation. From cobbled streets to timeless bridges, Hungary's beautiful capital Budapest offers a unique experience to tourists. It combines modern facilities with an old-world charm that you should not miss.
It takes just two hours to reach Budapest from London by air. The plane ticket will cost around £200. Three and five-star hotels average £50 and £158 per night respectively. So it is like you are getting a complimentary vacation with your dental treatment. You may still save money even after factoring in the cost of travel and accommodation.
Plan Your Dental Holiday
The only thing you need to do is plan your trip properly. This includes learning important details about your procedure and how they affect your trip. For instance, for implant procedures you will need to make two trips to Hungary, four to six months apart. Before you travel, you should get personalized quotes from the clinics. This may require sending some dental scans and reports.
Regarding the trip, we can connect you to patients who have visited the clinic. Talking to these dental tourists will help you plan a better trip. You should also ask the clinics if they recommend any hotels. They often provide good deals at convenient and comfortable hotels.
So, if you are looking for an affordable and accomplished dentist, Hungary should be on your thoughts. It is worth mentioning again that Dental Departures works only with the most reliable clinics. Sticking to our listing always means heading to one of the finest dentists in Europe. Feel free to learn more about the clinics mentioned above and finalize your dental vacation to Hungary.