With rising dental costs at home, Brits are looking towards countries like Hungary where the same quality of care can be found for significantly less.
This is especially the case with the All-on-4® treatment concept, one of the most expensive dental treatments available. However, finding quality care in Hungary needs careful consideration.
Below, we take a look at the pros and cons.
Pros of Getting Treatment in Hungary
The Low Price
This is the biggest benefit of having the All-on-4® treatment concept carried out in Hungary. This innovative implant system costs, on average, a whopping £19,382 (€23,130) in the UK. Here is what two of the top Hungarian clinics charge for the same treatment:
[Note: these are estimated prices calculated at the time of writing. Please see our clinic listings for up-to-date prices.]
This translates into a saving of up to 80%! Granted, some of that money will go towards travel and accommodation costs, but flights from the UK can be bought for around £200 while hotel rooms in Hungary are also extremely affordable.
Travelling to Hungary is a reasonable solution if you can't afford this procedure in the UK - as long as you pick a reliable clinic like the two above.
The Same Quality of Care
Just because you are spending around 20% of what the same procedure would cost at home, it doesn't mean you are settling for a lower standard of dental care. As long as you head to a reputable clinic in Hungary, you will enjoy the same level of quality as you would get back home. In fact, Hungarian dentists, particularly those based in Budapest, are among the finest in Europe.
Most of our listed clinics are located in the beautiful capital of Budapest, which is known as the dental capital of Europe since it accounts for 40% of the continent's share in the international dental tourism industry. You simply don't get to enjoy such prestige if you are skimping on quality as a way of offering cheap dentistry to the international market. Moreover, since Hungary is part of the European Union (EU), dentists are regulated by EU authorities, as well as domestic ones.
But, why are the prices so low in Hungary? The main difference is that both operating costs and living expenses are much lower than in the UK. These and some other factors translate into the affordable dental care that Brits are so eager to enjoy.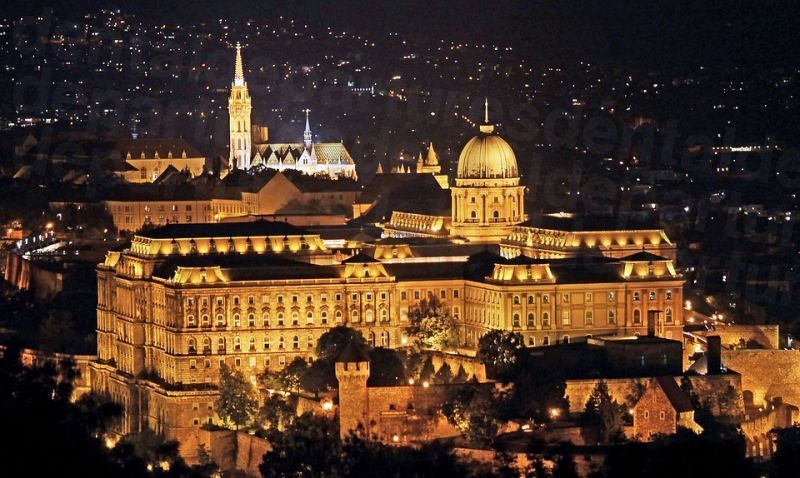 Simple Booking Process
Many people new to the concept of dental tourism worry about finding a reliable dentist abroad, like in Hungary. Thanks to Dental Departures, you can easily find and book the best dental clinic in Hungary for the All-on-4® treatment concept.
We maintain a carefully curated list of first-rate dental clinics at top dental destinations. Our team conducts onsite visits, checks for malpractice and criminal records, verifies staff qualifications and dental association memberships and collects authentic patient reviews. All this helps you easily zoom in on the ideal clinic for your treatment. If you book through us, you also receive warranties on dental work and the materials used.
Enjoy a Vacation
Budapest is where most clinics serving dental tourists are located. This beautiful city is a paradise for tourists, offering something wonderful at every turn. From its abundance of hot springs to sophisticated styles of European cooking to historical remnants of WWII, there is a lot of interesting things to see here.
Here is some useful information on traveling to Hungary:
Flight from London to Budapest: 2 hours

Average flight ticket: £200 (€227)

Three-star hotel per night: £50 (€57)

Five-star hotel per night: £158 (€180)
Cons
Two Visits Are Required
As with all implant procedures, implant-based mouth restorations require two separate visits to the dentist, around six months apart.
This time is required for the implants to fuse with your jawbone. Two trips may seem inconvenient, but it doesn't mean twice the hassle because everything can be booked as one whole package. Plus, since you will be saving up to £15,000 on the treatment in Hungary, you will still end up saving money even after accounting for the expenses of two trips.
The only matter then is the non-financial aspect: whether you will be able to make time for another trip. You may need to take more time away from your job, business or other responsibilities you have.
Getting Started
All in all, it is clear to see that for most people the pros of getting affordable restorative dental work in Hungary might easily outweigh the cons.
First, find our full list of specialist All-on-4® treatment concept providers in Hungary here.
Feel free to read more about the clinics listed above and book your free appointment with Dental Departures.
Sources:
Booking.com (Hungary Hotels). Website accessed: 10 February 2021. https://www.booking.com/country/hu.en-gb.html
Naomi. Oh Budapest You Are So Beautiful. One Country Closer. 30 September 2017. https://onecountrycloser.com/oh-budapest-beautiful
How Did Budapest Become the Dental Capital of Europe? Daily News Hungary. 20 October 2018. https://dailynewshungary.com/how-did-budapest-become-the-capital-of-dental-tourism/
Cost of living in Budapest, Hungary vs London, United Kingdom. Expatistan. 2019. https://www.expatistan.com/cost-of-living/comparison/london/budapest
25 Best Things to Do in Hungary. The Crazy Tourist. Website accessed: 10 February 2021. https://www.thecrazytourist.com/25-best-things-hungary/
Love, Jon. Dental Implants: A Complete Guide To Costs & Procedures. Electric Teeth. 14 June 2018. https://www.electricteeth.co.uk/dental-implants-costs-procedure/