Where can patients find inexpensive implants? Bogota without a doubt.
When international patients travel to Bogota to get affordable dental care then they will most definitely find inexpensive implants. Bogota, Colombia does not only offer affordable dental health care but use state-of-the-art equipment in the clinics. Not many visitors associate Columbia with medical or dental care but dental tourism is changing this perception. Prices are lower than in most Western countries and the training is on par with the best.
For patients who are not familiar with what a dental implant is; it is the insertion of a titanium implant into the jawbone to create an artificial root. The dentist would then place an abutment in order to properly attach or mount the false tooth or crown. Dental implants can significantly boost the overall quality of life for a patient and regain their old smile.
If international patients feel the need to ask any questions, they are always free to visit our website at Dental Departures. Our dedicated staff will assist international patients when it comes to scheduling their appointments overseas, tourist activities, hotel accommodations and much more.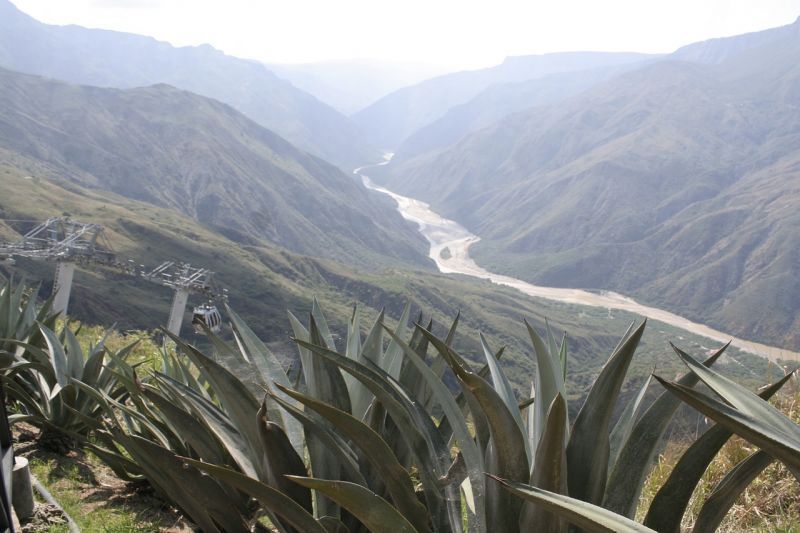 Procedure prices have always been a monumental factor in considering any treatment. The table below shows the difference of the dental implants prices in Bogota compared to clinics in other countries:
INTERNATIONAL PRICES VS. BOGOTA, COLUMBIA, MEXICO PRICE.
PROCEDURE

US$

CAN$

AUD$

COMPARISON

DENTAL IMPLANTS

$ 3,913.00

$ 5,026.00

$ 5,098.00

INTERNATIONAL

$ 1,950.00

$ 2,450.00

$ 2,448.00

BOGOTA

49.80%

48.70%

48.00%

% PATIENTS PAY
These clinics are just some of the few clinics around Bogota that is worth considering by international patients looking for an affordable dental implant.
Dentica by Cristina Suaza : The clinic delivers an extensive range of dental care to both local and international patients. Their expert dentists have a wide knowledge when it comes to performing a number of dental procedures. Their services include:
Composite Filling

Laser Teeth Whitening

Extraction

Crowns

Implants
Centro Odontologico Pinares : This clinic delivers complete dental care services as well as pre-travel consultation and post-treatment to both local and international patients alike. The staff is highly-skilled in providing the quality dental care treatment that every patient needs. Their services include the following:
Endodontics (root canal treatment)

Periodontics

Implant Surgery

Bleaching
Natural Design : This clinic in Bogota has been established in 2010 and has since been offering patients top-notch dental services at very affordable prices. These are just some of their services:
Deep Cleaning

Full Crowns

Dentures

Veneers

Implant Procedures
Julio Oliver Gonzalez : The clinic is dedicated to providing every patient with only the best quality dental care in a comfortable and friendly environment. They have well-seasoned dentists that can deliver the best possible dental treatments. Their services include:
General Dentistry

Periodontics

Endodontics

Oral Rehabilitation

Dental Implants
Carlos Guillen : This clinic provides dental solutions for a wide range of dental issues such as tooth decay, cracks, gum disease and even missing teeth. Their services are, but not limited to:
Inlay/Onlay

Veneer

Full Denture

Implants
These clinics are some of the recommend clinics that offer inexpensive implants. Bogota is more than just a place to go on a vacation, international patients, with the right resources, should take advantage of the inexpensive dental care that can be found in the country.