Have you been craving the perfect smile but find financial constraints holding you back? Have you searched for affordable dental clinics in your home country only to come out empty-handed? You need not worry anymore because dental tourism is the answer. The rate at which dental tourism is growing at is commendable. This is due to the realization that dental care is quite affordable and of a high quality outside Australia, Europe, and the US. Among the places which offer inexpensive implants, Budapest dentists are highly ranked.
Hungary has long been a country that medical and dental tourists have turned to from neighboring countries. Here are some notable dental clinics in its capital city, Budapest:
You will definitely get an impressive smile here without having to deplete all your savings to pay for dental care. Access Smile Dental Clinic has a team of professionals who are fluent in speaking and writing in English. You will also find the latest technology here. Besides the common dental procedures, you will also get cosmetic dental treatment if needed to compliment your smile. Access Smile Dental Clinic is what every person dreams of when it comes to dental care and more. Sedation dentistry is offered to people who have anxiety associated with dental visits.
This clinic is a leader in dentistry offering specialist as well as general dental services. It is located in Danubius Hotel Flamenco. It was founded by Dr. Schreiner who has been a household name for the last 35 years.
It boasts the best technology, equipment, and specialists in dental care. The team is also supportive and friendly to every person who comes there seeking for help. Even if you have never ventured away from home before, you will be taken care of by Dental Departures and Flydent Fogaszati Kft team if you decide to have your implants done here.
c) Trident Budapest Cosmetic & Family Dentistry
Since it was established back in 1995, this clinic has received nothing but the best reviews by the patients who have been served here. It is a family business and mainly majors on providing dental care to overseas clients at affordable rates.
Dr. George Toth is the founder of this clinic and is a board certified implantologist who has been practicing for the last 20 years. He is fluent in English and German languages.
This is one of the highly rated clinics in Budapest given the high number of repeat clients it receives. It is more focused on providing the best services to clients instead of giving them a run for their money. For the best smile make-over using dental implants in Budapest, you only have to visit Batorfi Dental Clinic.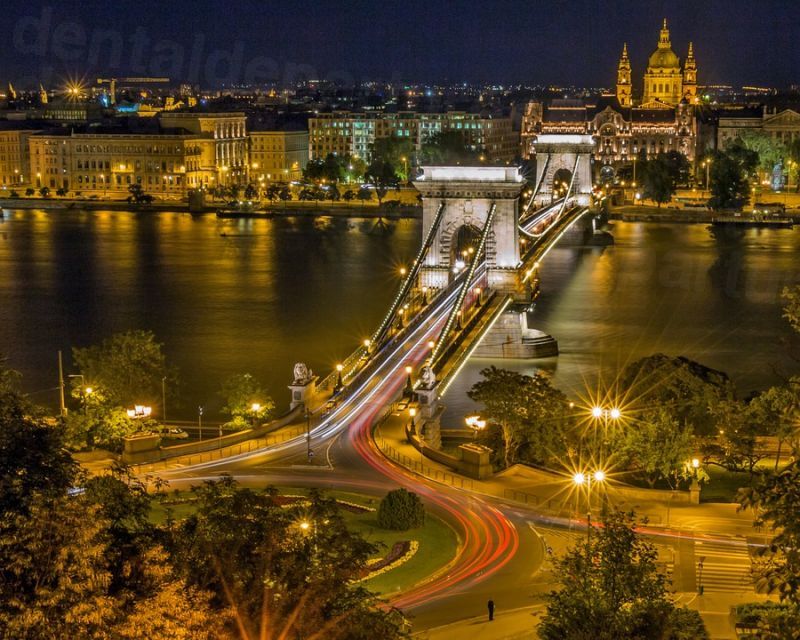 Prices
You will pay as low as USD $ 900 ( UK £ 689, NZ $ 1221, CAN $ 1141, AUD $ 1137) for dental implants in Budapest as opposed to USD $ 4000( UK £ 3065, NZ $ 5430, CAN $ 5071, AUD $ 5057) in the US.
Budapest is renowned in offering superior dental care for many decades. You will not waste your resources and time by choosing this as your dental destinatio