The city is also one of the busiest cities in Vietnam and dental tourism is becoming an integral part of the city. International patients can easily find inexpensive implants; Ho Chi Minh City is where patients can save at least 70% on dental implants compared to how much they would be spending for the same dental procedure back in their home country.
For patients who are not familiar with what dental implants are; a dental implant is a type of dental surgery that is done as an option to restore any missing tooth that has been caused by gum disease, injury or bone degeneration. Dentists would surgically insert an artificial root, typically made of titanium, into the jawbone to serve as a sturdy mount for a crown or artificial tooth. The crown is matched to perfectly blend with the natural teeth of the patient.
At Dental Departures, we are more than glad to answer any enquiries that international patients may have. The price table below shows the average price of dental implants in Ho Chi Minh:
PROCEDURE

AUD$

NZD$

US$

COMPARISON

DENTAL IMPLANTS

$ 5,098.00

$ 5,238.00

$ 3,913.00

INTERNATIONAL

$ 1,442.00

$ 1,534.00

$ 1,150.00

Ho Chi Minh City

28.30%

29.30%

29.40%

% PATIENTS PAY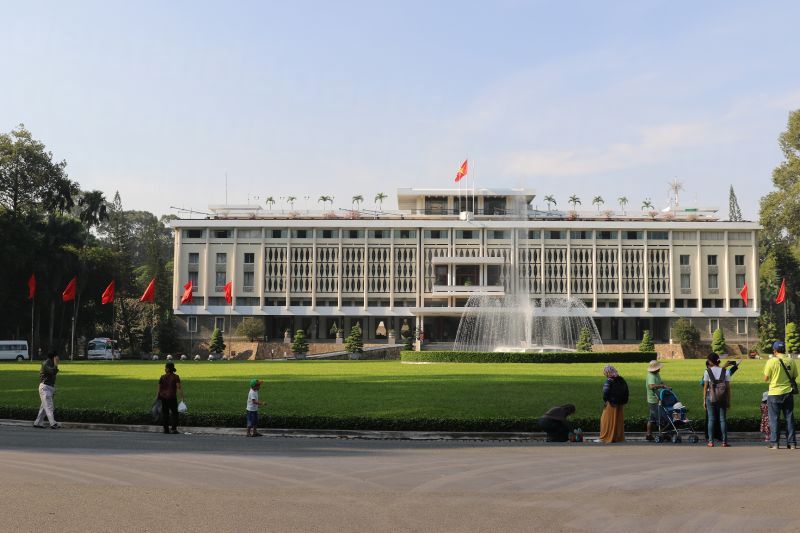 The clinics listed below are just some of the many clinics that offer the most inexpensive dental implants to international and local patients:
The Rose Dental Clinic believes that patients should have a smile that would last a lifetime. They are committed to providing excellent dental care services to everyone. The staff pursues continuing education with leading international dental associations and regularly attends global conferences on dental care procedures and new breakthroughs
Elite Dental Vietnam is a contemporary clinic with state-of-the-art facilities that cater to local and international patients. They have panoramic scans that allow the clinic to diagnose and give treatments according to the patient's preferences. They offer orthodontics, periodontics, prosthodontics, dental restorations, oral surgery, children's dentistry and cosmetic dentistry.
In Worldwide Beauty and Dental Hospital, patients can be rest assured that they will get optimal oral health and a glowing smile. They believe that providing patients with a beautiful smile and healthy teeth are the stepping stones in restoring that lost confidence. The modern facility is equipped with the latest technology such as 3D CT cone-beam scanning.
The Vinh An Dental Clinic offers patients with a wide range of dental care services that patients can be proud of. The clinic only uses the most advanced techniques and technologies when it comes to treating each patient. The team has completed courses in Lingual Orthodontics Course and Surgical Orthodontics and is affiliated with the American Cleft Palate Craniofacial Associations and International Congress of Oral Implantologists (ICOI).
The Serenity International Dental Clinic Ho Chi Minh City Branch is one of Vietnams leading dental specialists that offer modern dental services to local and international patients. The facilities are fully-equipped with amenities that aid in fast and accurate oral solutions.
A beautiful smile that can be the envy of everyone should be attainable to everyone. International patients need not look further in finding inexpensive implants. Ho Chi Minh City clinics should be on the top of your list when you're visiting Vietnam.