Mouth restorations can have a hefty price in most countries around the world. Due to the dental tourism it is now possible for almost everyone to find a destination offering inexpensive implants. Denpasar is a haven for international patients who are not only looking for inexpensive implants but also affordable dental care in general. This is where Indonesia can assist, cheap quality health care at a price that allow patients to recover in idyllic surroundings after the procedure.
A dental implant is when dentist would insert an artificial root into the jawbone. This artificial root can be used as a mount to an artificial tooth. The replacement teeth will still look and function much like the real one. One of the benefits of having a dental implant is that it becomes a new solid support for a patient's new teeth. After the procedure the patient regains their smile and confidence.
Our staff at Dental Departures guarantees that the prices we provide to our international patients are one of a kind and very affordable. We offer patients a choice of pre-screened and selected facilities to choose from
The patient's quality of life no longer has to suffer because of expensive dental care. The price table below shows the average price of dental implants in Denpasar:
PROCEDURE

AUD$

NZD$

US$

COMPARISON

DENTAL IMPLANTS

$ 5,098.00

$ 5,238.00

$ 3,913.00

INTERNATIONAL

$ 1,987.00

$ 2,114.00

$ 1,585.00

DENPASAR

39.00%

40.30%

40.50%

% PATIENTS PAY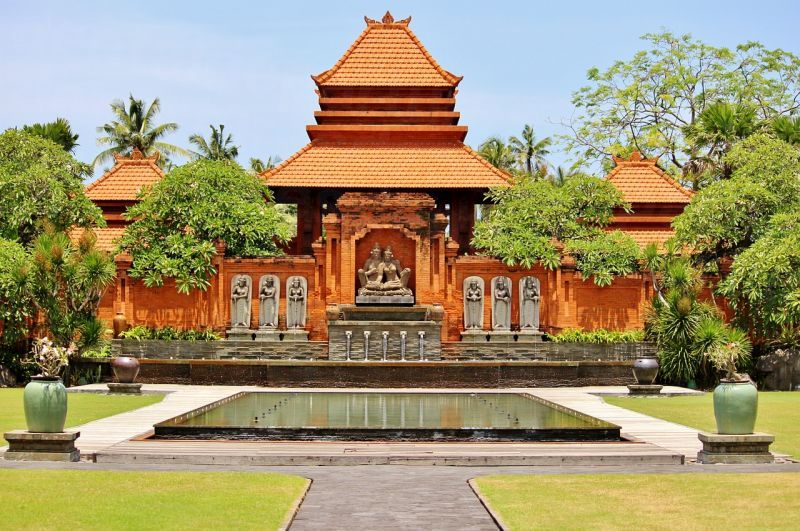 The Bali 911 Dental Clinic – Denpasar is staffed by highly-trained and dedicated professionals providing complete oral solutions that help to restore and maintain the smile of each patient. The clinic has their own on-site laboratory that quickly processes mouth restorations. Among the treatments offered are Mouth rehabilitation with bridges, Mouth rehabilitation with dental implants, Crowns and bridges, Veneers, Teeth whitening and Gum treatments.
The Drg. Syamsiar Adam, Kuta Dental Clinic was founded by Dr. Syamsiar Adam in 1993. The clinic has continuously expanded using more state-of-the-art principles to provide comprehensive dental care for both international and local patients. The facility offer general dentistry, restorative dentistry, cosmetic dentistry, and advanced procedures such as full mouth rehabilitation.
The Rejuvie Dental Clinic is headed by Dr. Fachrun Kahar who graduated from the Mahasaraswati University with a degree in dentistry. His team of experts thoroughly examines and assesses each patient in order to give the right treatment. Treatments are General Treatments and Aesthetic Treatments such as teeth whitening, crowns, dentures, veneers, bridges and braces.
In Bright Smiles Bali Dental Centre , patients are guaranteed to get top-quality dental work using only the most advanced techniques and excellent dental materials. The clinic specializes in General Dentistry, Children's Dentistry, Dental Restorations and Oral Surgery.
The Kamandhani Dental Care is run by Dr. Dewa Ay Wulundar who is assisted by a team of approachable and friendly dentists. The clinic provides a thorough consultation in order to help patients reach their desired goals. Services include everyday dentistry, preventative care, restorative care and specialist care.
Having implants is no longer a privilege exclusively for the very wealthy. There are quality facilities in Indonesia offering international patients the opportunity to get inexpensive implants. Denpasar clinics are the perfect place to look for quality dental care at a very affordable price.