Is The Philippines the right place to find inexpensive implants? Manila is the metropolis for dental tourists.
Mouth restorations do not come cheap, especially if patients do not have the right resources. Fortunately, for those patients who want to regain their healthy smiles, there are now affordable alternatives like inexpensive implants. Manila is not just the typical metropolis with sky scrapers and a tropical climate; it is also the right place to get inexpensive implants and perhaps other treatments.
Dental implants are implants that are typically made of titanium, which is inserted into the jawbone to form an artificial root. Once the artificial root is sturdy enough, dentists can then mount a false tooth or crown. There are several benefits that patients can get from dental implants and some of them are:
Improved speech

Improved overall oral health

Natural looking smile
It is natural for international patients to look for prices that are within their budget that is why, here at Dental Departures, we guarantee each patient that the prices we provide are the most affordable prices available.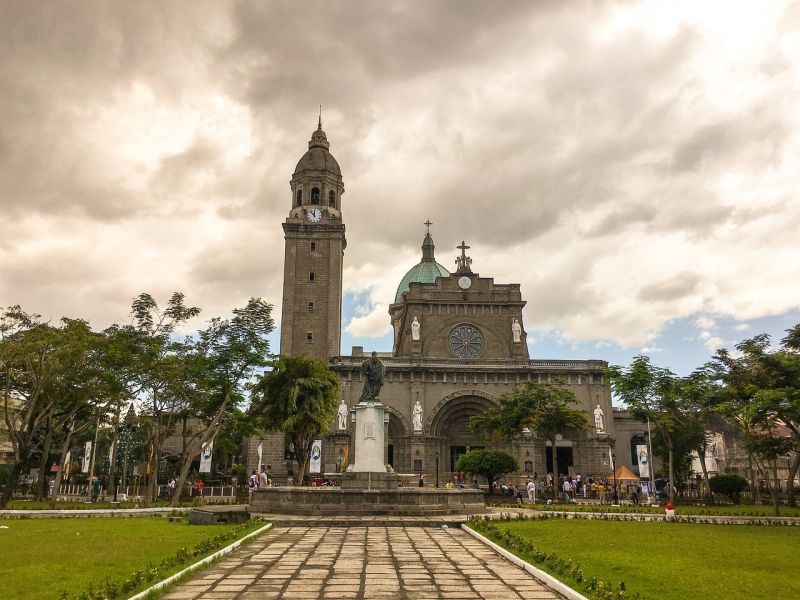 Pricing is always the number one concern of each patient. The table below shows how significantly affordable the price of a dental implant in Manila is compared to international prices:
PROCEDURE

AUD$

NZD$

US$

COMPARISON

DENTAL IMPLANTS

$ 5,098.00

$ 5,238.00

$ 3,913.00

INTERNATIONAL

$ 2,330.00

$ 2,497.00

$ 1,854.00

MANILA

45.70%

47.70%

47.40%

% PATIENTS PAY
The following certified clinics around Manila offer top-quality dental implants:
The Smile More Dental Clinic uses modern equipment and technology when performing high-quality care. The clinic focuses on giving patients a beautiful smile that would last for a long time and easy to maintain. The clinic performs procedures such as general, surgical, orthodontics, cosmetic surgery and implants.
The K Dental Studio offers exceptional dental treatments that are customized to suit the preferences of each patient. Their dental team is headed by Dr. Karla Domingo who completed her postgraduate studies at the University of Alabama. They offer treatments in general dentistry, cosmetic dentistry and implant dentistry
At the WHITEHOUSE DENTAL OPTICAL AND LABORATORIES INC. - SM San Lazaro , international patients are offered dental tourism as part of their service. The clinic is one of the leading dental clinics in Manila that treats both optical and dental health issues. The dental procedures include cosmetic restorations, orthodontics, oral surgery, root canal treatment and dental Implants
The A.PEREZ Dental Office was established in 2010 and is still providing patients with thorough consultations that take into consideration their budget and aspirations. Their dental experts are determined to maintain a patient's oral health in order to keep them on the right track. Procedures are Prosthodontics, dental implants, bone grafts, cosmetic dentistry and root canal therapy.
The Beduya Dental Manila specializes in treating Temporomandibular Joint Disorder or TMD (jaw pain) and Orofacial Pain. Their TMD expert is trained to handle simple and complex procedures using only the latest dental technology.
A smile should be everlasting. There are many alternatives for international patients to get i nexpensive implants. Manila clinics offer quality treatments at prices that are affordable to all international patients. The best part is that international patients will feel rejuvenated because of the world class dental care and quality of the treatment.