Where can a Patient from America get inexpensive implants? Mexicali is within easy reach and offer great prices.
Mexicali, Mexico is a border town between the United States of America and Mexico. The location, with its close proximity to the United States and low crime rates, is the ideal place to find inexpensive implants. Mexicali has numerous dental clinics offering excellent treatments and services at incredible prices without neglecting quality and care.
Dental implants have become an indispensible part of dentistry, allowing dentists to assist patients in need of improving the quality of their dental health. This kind of dental procedure involves the replacement of missing teeth and their supporting structures with artificial prostheses attached to the jawbone. Commonly, this is offered to people with one or more missing teeth and a jawbone that's reached full growth.
Browse through some of Mexicali's leading clinics offering affordable dental services that we have selected and provide warranties on their treatments.
Clinica de Ortodoncia & Estetica Dental is a dedicated clinic that provides top quality treatments. The specialists staff offer customized treatments covering a variety of treatments such as General Dentistry, Orthodontics, Pediatric Dentistry (Children's Dentistry), Endodontics (Root Canal Treatment) and Periodontics.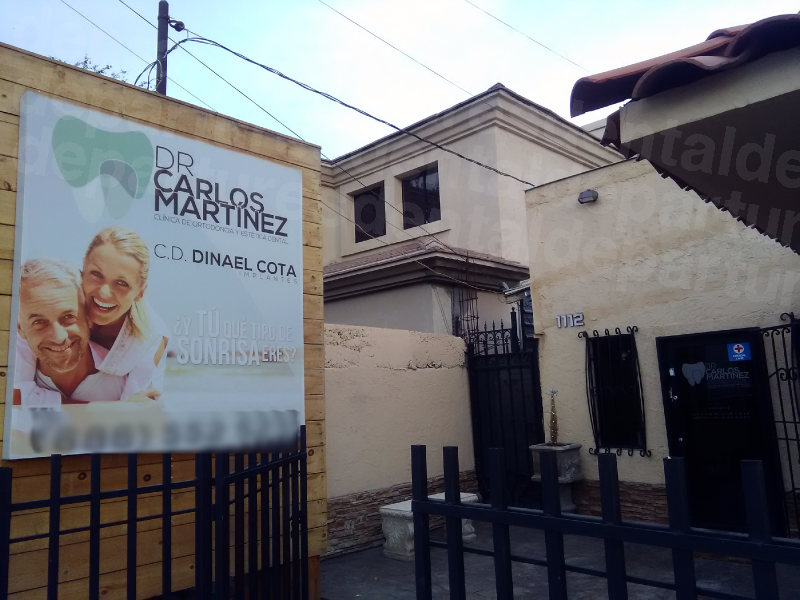 The goal of RamLanz Dental is to provide exceptional dental services addressing all the needs of the patients. The clinic is composed of highly-trained dentists who assist patients in maintaining and improving their oral health. It offers preventive care, orthodontics, root canal therapy, oral surgery, bridges, teeth whitening and dental implants.
Chapa Dental Center has a team of highly qualified dentists offering the best dental treatment. They observe strict sterilization procedures to ensure patient safety. They cover treatments such as pediatric dentistry, general dentistry, orthodontics, gum treatment, root canal and aesthetic dentistry (crowns, implants).
O'DENT offers a full scope of orthodontics and pediatric dentistry. It has a list of specialists who perform various procedures ranging from general to specialist dental needs. Their treatments include orthodontics, root canal treatment and oral rehabilitation (crowns, bridges). Patients will achieve a beautiful and healthy smile with O'Dent.
The Dental Brush - Mexicali clinic offers superior oral care to its patients in a comfortable environment. It has a team of specialists who are highly skilled in various dental treatments. They dedicate themselves in ensuring that their patients are safe and feel relaxed during the procedures. They offer the following services such as composite veneer, laser teeth whitening, full denture, acrylic teeth, titanium dental implants and root canals.
The cost of living between Mexicali and other countries has a big impact on pricing the procedures. Patients can access lower cost treatments without sacrificing the quality of these treatments as the table will show:
PROCEDURE

US$

CAN$

AUD$

COMPARISON

DENTAL IMPLANTS

$ 3,913.00

$ 5,026.00

$ 5,098.00

INTERNATIONAL

$ 1,250.00

$ 1,557.00

$ 1,567.50

MEXICALI

31.90%

31.00%

30.70%

% PATIENTS PAY
The clinics mentioned above all offer international patients the opportunity to obtain inexpensive implants; Mexicali has become a leader in Mexico's dental tourism drive with innovations such as the fast pass scheme, allowing quicker travel with special Medical Lanes for medical tourists driving from the US. Saving money and get the best quality procedure is now within easy reach of international patients willing to travel outside their own country for health care.