Looking for inexpensive implants? Then look no further than Dental Departures' range of verified clinics in Mexico City.
The top implant specialists in Mexico City are experienced in treating international patients - practicing out of modern, well-equipped clinics kitted out with the latest technology in the world of dentistry.
Dental implant treatment essentially involves the replacement of tooth roots with titanium, screw-like posts - although non-metal (zirconia) options are also now available. The implants act as anchors for replacing damaged or missing teeth with artificial teeth that look and function much like natural ones.
While more expensive than dentures, implants are a preferred method of restoring missing teeth as they are more secure, don't require the same level of maintenance and can actually help prevent bone loss.
Check out some of the clinics in Mexico City that offer a range of specialized implant procedures.
Top Clinics in Mexico City for Dental Implants
KEMMClinic Mexico has been in business for over a decade, offering a range of treatments to both international and local patients. It was first established in the US before it expanded its network into Mexico. The dental professionals are comprised of specialists trained in oral surgery, dental implants and root canal therapy.
Ideal Dental Center was established 33 years ago, during which time it has achieved public recognition by becoming a member of countless organizations and maintaining its reputation as an excellent provider of dental treatments and services. Their dentists are experienced in performing an array of thorough examinations and procedures, such as All on 4s, dental implants, crowns, root canal therapy, veneers and diagnostics.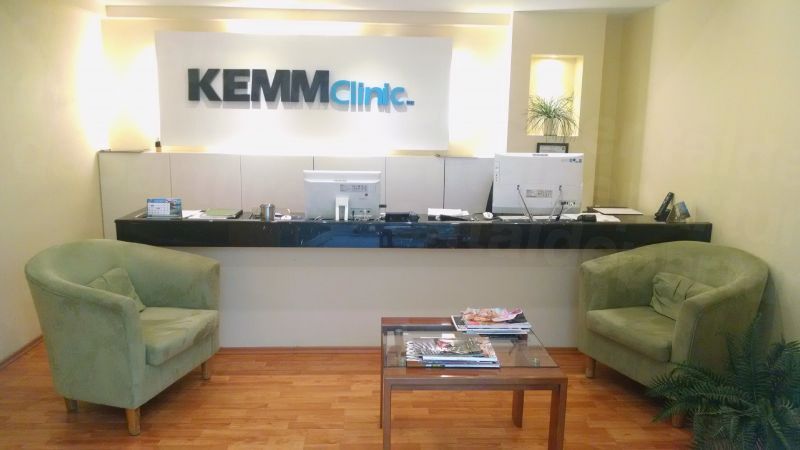 Dr. Jaime Cohen Dental Clinic is dedicated to providing the best dental services as a continuing mission for more than 30 years. This dental clinic improves a patient's oral health through its specialists and well-trained staff. Most of the staff have undergone part of their extensive training at well-known institutions overseas, including in the US and Europe. Their dentists perform various procedures like preventive care, pediatric dentistry, prosthodontics, periodontics, root canal therapy and dental implants.
Diorden offers quality, inexpensive dental implant services out of their modern and comfortable facility in a thriving cosmopolitan area of Mexico City. Their highly-trained specialists provide various treatments such as orthodontics, oral surgery and restorative treatments, all of which help improve their patient's overall oral health while restoring smiles.
Ideal Dental Center delivers a wide array of services ranging from simple to complex procedures. This includes preventive dentistry, periodontics, endodontics, aesthetic dentistry, oral rehabilitation, orthodontics, maxillofacial orthodontics, pediatric dentistry, dental care for seniors and dental implants.
For patients looking for dental implant work, this clinic offers a range of solutions, from mini implants to permanent implant-supported overdentures using two, four or six implants in each jaw.
INTERNATIONAL PRICES VS. MEXICO CITY PRICES
PROCEDURE

US$

CAN$

AUD$

COMPARISON

DENTAL IMPLANTS

$ 3,913.00

$ 5,026.00

$ 5,098.00

INTERNATIONAL

$ 1,250.00

$ 1,557.00

$ 1,567.50

MEXICO CITY

31.90%

31.00%

30.70%

% PATIENTS PAY
[Please note that these are estimates at the time of writing.]
Getting Started with Dental Departures
Take a look at our recommended clinics above or look through our full list of clinics offering dental implants in Mexico City here.
Follow the steps online to set up your free appointment or give our Customer Care Team a call, for free, at any time of day or night.
Sources:
Sclar, Anthony (DDS). Is there a non-metal dental implant? Share Care. Website accessed: 11 November 2020. https://www.sharecare.com/health/dental-implant-oral-health/is-non-metal-dental-implant
The Mexico City Guide. Goop. Website accessed: 11 November 2020. https://goop.com/city-guide/the-mexico-city-guide/
The importance of a healthy smile. Oral Health Foundation. 15 December 2017. https://www.dentalhealth.org/healthysmile
How implants stop bone loss. Dr Carl E Mish. Dear Doctor. Website accessed: 11 November 2020. https://www.deardoctor.com/articles/hidden-consequences-of-losing-teeth/