Looking for inexpensive implants? Mexico City will provide the answers.
Are you planning to get inexpensive implants, Mexico City can offer top quality clinics providing inexpensive procedures to international patients. Clinics in Mexico City are modern, well equipped with the latest technology and many of the dental practitioners have received training in Western Countries. Most are in some way affiliated with professional associations in America and regularly attend workshops and conferences abroad.
Dental implant surgery is a procedure that replaces tooth roots with titanium, screw-like posts. This becomes an anchor for replacing the damaged or missing teeth with artificial teeth that look and function much like natural teeth. Dental implant surgery offers a welcome alternative to dentures or bridgework.
Checkout some of the clinics in Mexico City that offer top dental procedures.
KEMMClinic Mexico has been active for more than 10 years, offering a range of treatments to both international and local patients. It was first established in the USA until expanding its network into Mexico. The dental professionals are comprised of specialists trained in oral surgery, dental implants and root canal.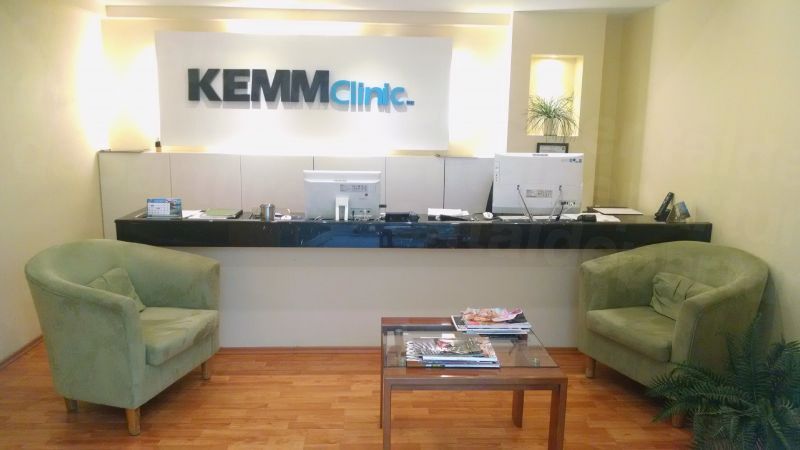 Ideal Dental Center was established 33 years ago. During this time the clinic has achieved public recognition by becoming a member of countless organizations and maintaining its reputation as an excellent provider of dental treatments and services. Its dentists perform an array of thorough examinations and procedures such as all on 4, dental implant, crowns, root canal, veneers and fillings.
Dr. Jaime Cohen Dental Clinic is dedicated to providing the best dental services as a continuing mission for more than 30 years. This dental clinic improves a patient's oral health through its specialists and well-trained staff. Most of the staff received their extensive training from well-known institutions in the United States. Their dentists perform various procedures like preventive care, pediatric dentistry, prosthodontics, periodontics, root canal therapy and dental implants.
Diorden has been providing superior oral care for several years now. It offers quality and inexpensive services from their modern and comfortable facility. Its highly trained specialists provide various treatments such as orthodontics, oral surgery and restorative treatments which help improve a patient's oral health. They specialize in these fields promising to take care of all their patient's oral health concerns.
Alpen Dental Studio delivers a wide array of services ranging from simple to complex procedures. This includes preventive dentistry, periodontics, endodontics, aesthetic dentistry, oral rehabilitation, orthodontics, maxillofacial orthodontics, pediatric dentistry, dental care for seniors and dental implants. These treatments are delivered by a team of dentists very well suited to perform these sensitive treatments in their state-of-the-art facility.
The affordable price in Mexico City is nothing compared to the life-changing results and happiness these treatments have provided. Here's a price comparison of dental implant prices in Mexico City and other countries.
INTERNATIONAL PRICES VS. MEXICO CITY, MEXICO PRICE.
PROCEDURE

US$

CAN$

AUD$

COMPARISON

DENTAL IMPLANTS

$ 3,913.00

$ 5,026.00

$ 5,098.00

INTERNATIONAL

$ 1,250.00

$ 1,557.00

$ 1,567.50

MEXICO CITY

31.90%

31.00%

30.70%

% PATIENTS PAY
Looking at all the advantages offered by the facilities in Mexico City makes the decision easier for international patients. The only question remaining is whether the patient wants to get inexpensive implants? Mexico City clinics are waiting to give you that life changing procedure at a price that is affordable.