Want to Save Money on Inexpensive Implants? Playa Del Carmen Might Be a Great Option
Now patients can enjoy their newly restored smile because of the wonders of modern dentistry. Those who have missing teeth due to gum disease or injury can now flaunt their renewed confidence with affordable implants. Playa Del Carmen is the right place to visit when it comes to affordable dental care without worrying or compromising. A stunning vacation community, Playa (as it's known by the locals), offers a wealth of activities and events for travelers on any budget.
Generally, dental implants are for patients who have one or more missing teeth, patients who are unwilling to wear dentures, patients who are suffering from serious oral health issues or patients who are willing to commit several months to complete the procedure. Dental implants are simply implants that are surgically inserted into the jawbone to create an artificial root, where a false tooth or crown is mounted.
When planning to go abroad for any type of dental appointment, international patients should consider doing research prior to finalizing the appointment. Dental Departures are always prepared to provide international patients with the most up-to-date information on every topic regarding the procedure, hotel accommodations, prices and much more.
The main reason why international patients have dental work done outside of their home country is the considerable savings. The table below shows the average prices of dental implants in Playa del Carmen and other countries:
PROCEDURE

US$

CAN$

AUD$

COMPARISON

DENTAL IMPLANTS

$ 3,913.00

$ 5,026.00

$ 5,098.00

INTERNATIONAL

$ 1,250.00

$ 1,557.00

$ 1,567.50

PLAYA DEL CARMEN

31.90%

31.00%

30.70%

% PATIENTS PAY
Note: the prices above are approximate. Please check our current prices for your selected clinic for estimated costs of treatment
Dental Departures Recommended Facilities
The clinics listed below are among the best clinics in our network:
Bokanova Riviera Maya: The clinic has been established for more than 40 years and they are one of the top dental clinics in Mexico. They have a team of trustworthy and reliable dental experts who are committed to providing the best possible dental care to every patient. The clinic is a member of the American Dental Association and received certification and authorization from the Canadian government.
Dental House Playa: A modern clinic that serves patients with a comprehensive range of dental care services at a reasonable price. Their team of experts is skilled in delivering a multitude of dental services such as general and specialist dentistry, implantology, endodontics, orthodontics, prosthodontics, periodontics and cosmetic dentistry
Fresh Dental Studio: The clinic believes that patients are their greatest asset that is why their team of highly skilled dentists is always ready to provide exceptional dental care to their patients. The clinic specializes in implantology, prosthodontics, periodontics, orthodontics, oral surgery, endodontics and cosmetic dentistry.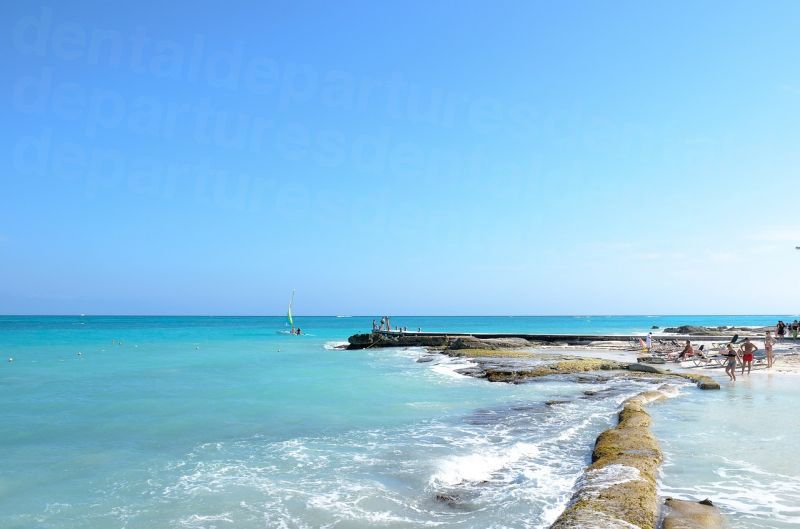 Dental Design - Dr. Ruben Moran: Their clinic is headed by Dr. Ruben E. Moran, who has more than 35 years of experience in dentistry. Their facility is well-equipped with state-of-the-art technology that aids them in providing accurate and faster diagnoses.
Dental Kids Playa: They are the forerunner in children's dental care services. Their services are perfectly suited to cater babies, adolescents and teenagers. The clinic has devices and consoles that patients can use while they wait. They also provide free wifi and a small playground for the kids.
How Do I Get Started?
A beautiful smile does not have to be expensive in order to be enjoyed. Playa Del Carmen dental clinics offers affordable dental care without e compromising on quality. If you'd like to know more about receiving All-on-4® treatment concept or other implant treatment in Playa del Carmen, please feel free to contact our Customer Care Team; we are happy to help.



Sources:
Playa del Carmen. Secretaría de Turismo del Gobierno de México. Website accessed 8 April 2021. https://www.visitmexico.com/en/quintana-roo/playa-del-carmen
Dental implants, NHS UK. Website accessed: 21 August 2018. https://www.nhs.uk/live-well/healthy-body/dental-treatments/#dental-implants