Where can International patients find inexpensive implants? Puerto Vallarta is waiting for you.
Thousands of patients around the world are noticing the advantages of having their dental treatments in Puerto Vallarta. One of which is inexpensive implants. Puerto Vallarta is the home of several clinics using the latest methods in dentistry at a very affordable price. Also, you need not worry on the quality of service they will offer because Puerto Vallarta provides quality care as good as those that patients would receive at home.
Dental implants are a surgical procedure that places artificial tooth roots into the patient's jaw. It is considered to be the best option for people who have lost a tooth or teeth. The procedure is done in stages and could involve more than one procedure. One of the benefits of this procedure is that it is built to last in order to effectively prevent more dental health issues.
It is normal for patients to verify if the treatments offered by the clinics are truly affordable. Considering this fact, Dental Departures can help you browse the costs of you treatments and compare it in your currency. The following table will provide the facts.
PROCEDURE

US$

CAN$

AUD$

COMPARISON

DENTAL IMPLANTS

$ 3,913.00

$ 5,026.00

$ 5,098.00

INTERNATIONAL

$ 1,250.00

$ 1,557.00

$ 1,567.50

PUERTO VALLARTA

31.90%

31.00%

30.70%

% PATIENTS PAY
Here are some of the top clinics that are highly recommended.
Odontoklinik has a team of specialists in various dental procedures. They provide high quality work to maintain aesthetic values and enable every patient to wear a smile that looks natural. Odontoklinik performs dental procedures such as composite veneer, implant procedures, root canal treatment, laser teeth whitening and composite filling.
PV Smile promises its patients excellent dental services with the assurance of using the best materials and adheres to current standards. PV Smile specializes in restorative and cosmetic dentistry. Restorative dentistry procedures include dental implants, crowns and full mouth rehabilitation. Their cosmetic treatments are zoom professional tooth whitening, veneers and esthetic dentures.
For more than eight years, Grupo Odontologico Integral - Puerto Vallarta has assisted thousands of patients mostly from America and Canada seeking dental treatments at an affordable price. The services provided at this clinic are general checkups, full and partial dentures, fluoride treatments, fillings and dental implants.
Smile Vallarta has a modern and airy clinic that provides a relaxing ambience during the patient's dental treatment. Smile Vallarta provide personalized care starting with a thorough explanation of possible treatments. The range of dental services includes teeth whitening, veneers, dental implants and full mouth reconstruction.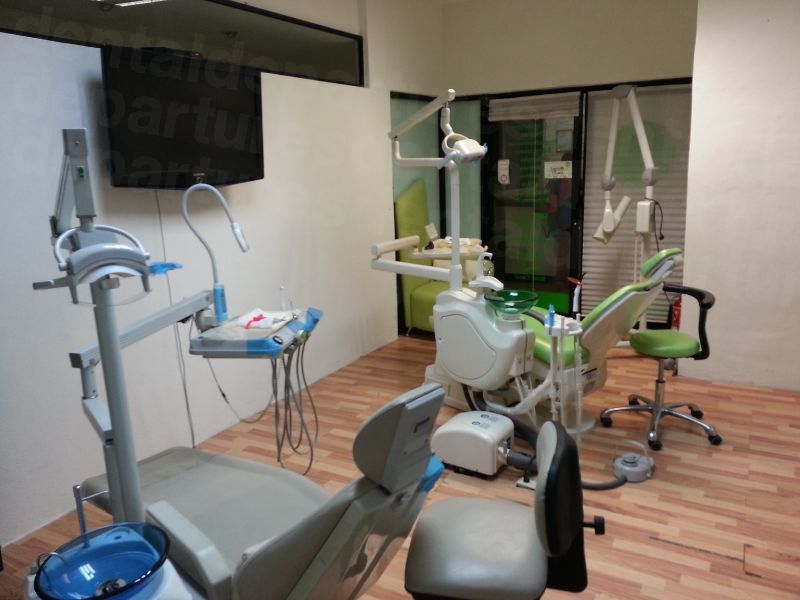 Spearheaded by Dr. Alberto Hernandez, International Dental Center PV provides high-quality and comprehensive dental care to their patients. What is more interesting is that these services are offered at a very affordable price that will allow patients to save up to 70%. The comprehensive range of treatments they deliver include implants, dentures, root canals, bone grafting, cosmetic dentistry, braces and veneers.
If you're looking for low-cost, high-quality care and inexpensive implants, Puerto Vallarta dental clinics are a great choice. Book an appointment online, or speak to our Customer Care Team who are always on-hand to assist you.