Are you looking for safe and inexpensive implants? Saigon is a leading force in dental care.
The former Saigon, now known as Ho Chi Minh City, but still frequently referred to by its older name, is a great destination for affordable dental care. There are several clinics offering inexpensive implants. Saigon in Vietnam has some of the best in Asia offering affordable dental implants.
Dental implants are metal posts, mostly titanium, which are inserted into a patient's bone and act like roots of the teeth. For those people with missing or damaged teeth, an implant is the best way of replacing them. It helps maintain bone structure which allows a youthful look. It furthermore allows the patient to eat well, speak and smile with confidence.
Dental Departures can provide all the information a patient need about the dental clinics in Saigon. We can give you a list of guaranteed dentists and their contact information. Here are some of the best in Saigon.
Rose Dental Clinic specializes in a full range of cosmetic and general dental procedures with their team of highly qualified and dedicated dentists. These professionals pursue their continuing education at some of the top international dental associations and regularly attend global conferences on dental technologies and new developments.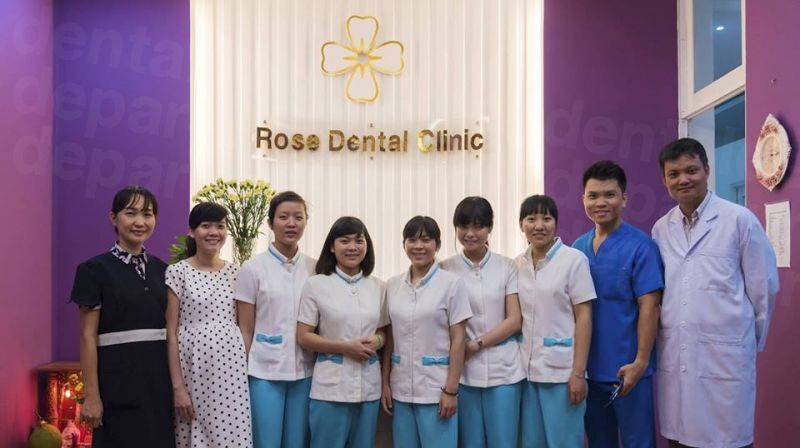 Elite Dental Vietnam has a team of skilled and internationally trained dentists providing quality care that is inexpensive, reliable and dependable. The clinic is at the forefront of providing exceptional dental techniques. Elite Dental specializes in:
Orthodontics
Implant dentistry
Restoration dentistry
Intraoral surgery
Dr. Hung & Associates Dental Center aims to provide patients with perfect oral health. This clinic constantly adopts new techniques to deliver high quality dental care. Among the new technologically advanced procedures the clinic use is laser assisted periodontal surgery. This method is pain-free and reduces blood loss and recovery times. Treatments include:
· General dentistry, such as fillings and teeth cleanings
Specialist dentistry such as dental implants, braces, veneers and root canals
· Cosmetic dentistry procedures such as laser teeth whitening
Vinh An Dental Clinic helps its patients create a perfect smile! The clinic use modern technology and equipment such as CT scanning and panoramic X-rays. There is an in-house laboratory proving a quick turnaround time for prosthodontics.
These treatments cover:
Orthodontics
Periodontics
Prosthodontics
Restorations.
The team of specialists of Serenity International Dental Clinic Ho Chi Minh City Branch has undergone extensive training to acquire the most advanced techniques available in the field. Patients are assured of receiving the best treatment results. Procedures are:
Dental implants
All on 6
Whitening and crowns.
Basically, the cost of this procedure varies depending on the treatment required. The chart below compares the estimated prices in Vietnam with other countries.
INTERNATIONAL PRICES VS. SAIGON, VIETNAM PRICE.
PROCEDURE

AUD$

NZD$

US$

COMPARISON

DENTAL IMPLANTS

$ 5,098.00

$ 5,238.00

$ 3,913.00

INTERNATIONAL

$ 1,442.00

$ 1,534.00

$ 1,150.00

SAIGON

28.30%

29.30%

29.40%

% PATIENTS PAY
More and more international patients are demanding inexpensive implants; Saigon's dental clinics are ready to welcome you and address any of your dental concerns. Delivering services for international patient's oral health is part of the country's drive to increase affordable dental tourism. Want to regain that fabulous smile, visit Saigon today!