Here's the good news: you can get a low-priced dental treatments in Bangkok. If you need to restore your teeth with dental crowns, prices in Bangkok clinics are much lower than in countries like Australia, New Zealand, and UK. Shape up your smile with dental crowns and other treatments in the following clinics.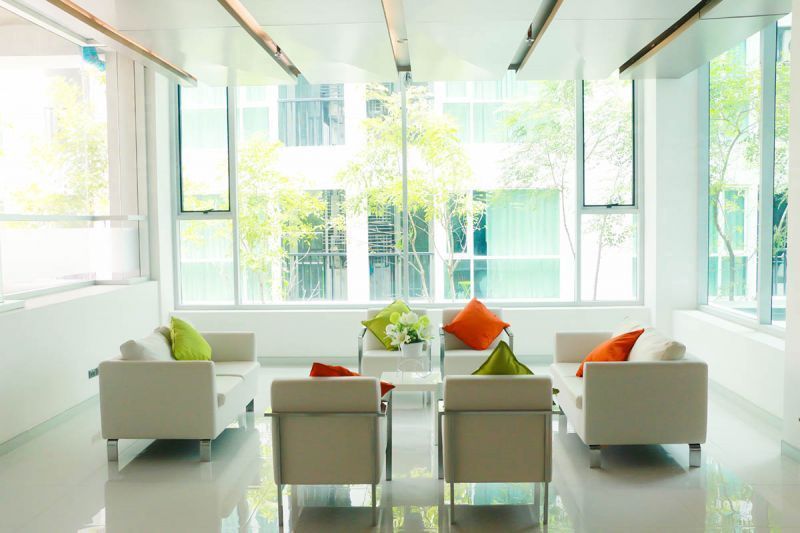 Thantakit International Dental Center
The above-mentioned clinics provide dental tourism where they assist patients from overseas with treatment and travel needs. These clinics offer General Dentistry to specialized procedures like Restorative Treatments, Cosmetic Dentistry, Gum Care, Root Canal Treatment, Oral Surgery, and Orthodontics. Visiting these clinics provides you with the following:
Skilled Specialists
The Bangkok clinics are staffed with specialists in Aesthetic Dentistry, Prosthodontics (teeth replacement), Periodontics (gum treatment), Endodontics (root canals), Oral Surgery, and Dental Implants. Dentists pursued further studies in Australia, UK, and USA, and the specialists are certified by organizations like the American Board of Prosthodontics, International Congress of Oral Implantologists (ICOI), American Board of Oral Implantology/Implant Dentistry, and the Royal College of Surgeons UK. They are highly skilled in improving patients' teeth. Their experience and training abroad helps them to deal with international patients.
Superb Dental Care
These clinics provide superior dental care that is comparable in your home country. Most have onsite laboratories equipped with state-of-the art technology like Cone Beam Computed-tomography (CBCT), digital x-rays, Computer-aided design/computer-aided manufacturing system (CAD/CAM), and other sophisticated equipment.
They use 3D CT scan that produces the clear images necessary in giving accurate diagnoses. The CAD/CAM technology produces well-fitted crowns and other dental restorations. This techniques speed up the treatment process, which is great for tourists who needs quick dental solutions. Strict sterilization processes are also observed in the clinics.
Clinics like Bangkok Smile and BIDC are certified by the International Organization for Standardization (ISO) and the Joint Commission International (JCI). This certification means that the facilities in Bangkok comply with global standards.
Low-priced treatments
Another good thing about the dental clinics in Bangkok is that you can restore your teeth without shelling out a huge amount of money. Take a look at the price comparison of dental crowns below.
Estimated Price of Dental Crowns in Bangkok
| | | | | | |
| --- | --- | --- | --- | --- | --- |
| | AUD | NZD | USD | CAD | GBP |
| Price in Bangkok | AUD $656 | NZD $704 | USD $495 | CAD $668 | GBP 387 |
| Other countries | AUD $1,615 | NZD $1,732 | USD $1,218 | CAD $1,644 | GBP 951 |
As you can see, you'll get big savings on your dental expenses, and at the same time enjoy a holiday in the Land of Smiles. Please take note that the price varies depending on the number of teeth that need treatment. The type of dental materials and technology used are also taken into consideration in the pricing.
Find a clinic in Bangkok offering high quality crowns. Prices in Bangkok dental clinics are inexpensive. Contact our Customer Service to book an appointment.