Patients from the UK, the US, Canada and Australia are increasingly heading
overseas for dental care, looking after their teeth while enjoying a holiday abroad.
Seeking treatments ranging from dental implants and veneers to teeth whitening and
crowns, they are heading to places such as Hungary , Spain, Poland and Thailand to
visit dentists.
Worries about cheap, inexpert dental procedures in foreign countries are diminishing
as friends and family members return satisfied, demonstrating dental tourism is both safe and affordable.
Who are the dental tourists?
The popularity of dental treatment abroad recently made the news in Britain when
Connor Durman discussed having his veneers done in Thailand on popular television
show Love Island.
But dental care abroad appeals to a spectrum of patients, from those in their early
20s right up to the over-60s.
Older travellers might book in for dental implants, fillings, crowns and dentures, while
younger people tend to seek affordable veneers, dental whitening and other cosmetic
procedures.
Find a trustworthy dentist abroad
At Dental Departures we help reassure those who quite understandably might be
nervous about where to find a cheap dentist and being treated far from home.
With more than 100,000 bookings and 35,000 original patient reviews, Dental
Departures is the world's foremost online dental travel agency.
The website investigates and checks all listed dentists and doctors to ensure they are
trustworthy, experienced and have the correct certifications.
Potential patients can then browse the before-and-after photos, patient reviews and
location maps for additional reassurance about safe dental tourism.
Some clinics in countries such as the UK have connections with affordable dentists
abroad and will work with them during the treatment process.
For example, we list a dentist in Harley Street, London , who is connected to another
in Budapest.
Initial consultations and diagnostics can therefore be carried out in your home
country while the final and most expensive stages are completed abroad.
Step-by-step support
So, how does dental tourism work with Dental Departures?
• Prospective patients browse the 6350 dentists in 38 different countries on the
website and can ask members of the team questions via live chat.
• Staff can offer support throughout the process, obtaining free, no-obligation
quotes and even making bookings if requested.
• Patients book their appointments and then make their travel and
accommodation arrangements.
Comparing costs
Those asking themselves if dental tourism is worth it should compare prices at home
and abroad to see the incredible differences.
Procedures in many of the countries where dentists on the website practise can be
up to 70 per cent cheaper than in Britain, the US or Australia.
Single dental implants , for example, can be around £660 in Turkey, £770 in Poland
and £900 in the Philippines, compared to £2,015 in Australia, £2,500 in Britain and
£2,785 in the US.
The cost of veneers abroad can be as low as £190 in Malaysia and £230 in Mexico.
Whereas in Australia they might be £860, in Britain £920 and in the US £960.
Those seeking teeth whitening will be thrilled to discover it costs about £155 in
Hungary, £205 in Turley and £240 in Spain, compared to £380 in Britain, £500 in
Australia and £515 in the US.
Our ' All on Four' dental implants will cost you £8000 in Hungary and £6400 in Spain
compared to an immense £20,000 in the UK.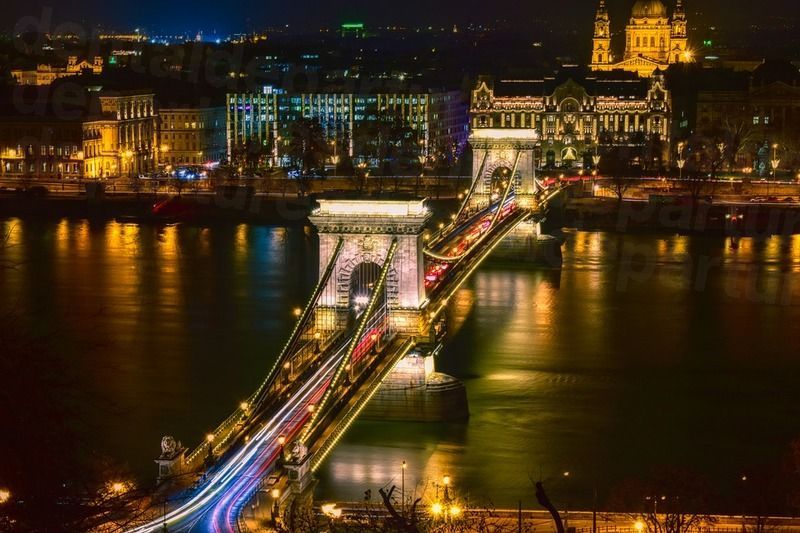 Where to head for cosmetic dentistry abroad
Your destination of choice will depend on where you are based and where you would
like to visit.
For those from Britain thinking about how to get white teeth while enjoying a city
break, Hungary, Spain or Poland are good options. Others keen to go further might
consider Thailand.
Costa Rica, Mexico and Colombia would be ideal for those travelling from the States,
while the Philippines and Malaysia could suit Australians and New Zealanders.
Those considering travelling for treatment will have all sorts of questions, including "is
dental tourism safe?" These days, millions of dental travellers return home every year
with new smiles and renewed oral health, not to mention money in the bank from
discounted treatment.
We aim to reassure you, support you and guide you through the process of choosing
the best destination and dental specialist for you.
Above all else, we always strive to ensure patients have a positive experience while
also saving money and seeing a part of the world they might never have travelled to
before.