An Asian country like Malaysia provides quality dentistry on par with its western counterparts. Visitors from Australia and New Zealand are looking at the quality of oral care in Johor Bahru. All on 4 dental implants and crowns are just some of common treatments that are needed by Aussies and Kiwis. Want to know more about dental implants? Read on to know more about the process, costs and other details.
What are All on 4 dental implants?
The All on 4 dental implant procedure involves placing 4 implants with a bridge or dentures on top. The implants are placed at an angle for maximum support. It's an option for people who need to replace all of their upper or lower teeth.
The treatment has many benefits. It improves the quality of life, shortens treatment time, and reduces cost. With dental implants, you can eat, smile, and talk with confidence. All on four dental implant may possibly be used on patients with insufficient bone without the need for additional procedure like bone graft. This shortens treatment time and cuts down your dental expenses.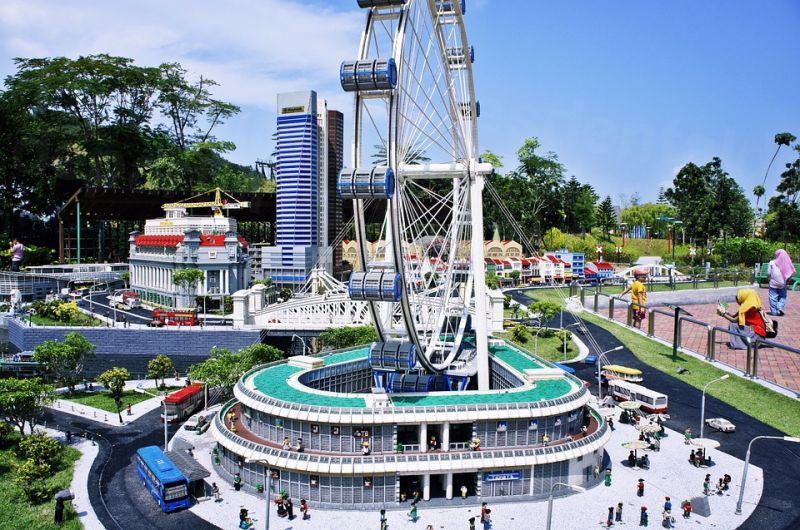 Is it offered in Johor Bahru?
Yes! All on 4 dental implants are offered by many clinics in Johor Bahru. Clinics like Tiew & Partners Dental Clinic - Bukit Indah Branch , Alpha Dental Clinic , and Lim Dental Surgery offers full mouth restorations including All on 4 dental implants.
Tiew & Partners Dental Clinic - Bukit Indah Branch is part of Tiew & Partners Dental Clinic, an award winning company with 29 years of experience in the industry. It has a broad range of clientele with 30 clinics and more than 40 dentists. The clinic expanded its business by building a company-owned laboratory (Nationwide Dental Services), dental supply shop (One Dental Supply), and a cosmetic dental clinic (White Dental Cosmetic Centre).
Tiew & Partners Dental Clinic - Bukit Indah Branch's treatment philosophy is based on love. The clinic cares not only with the teeth, but with patients' overall health and well-being as well. They have well-trained dental professionals performing specialized treatments like All on four dental implants. The clinic uses OCC Switzerland high quality cleaning and disinfection products that complies with international standards.
Alpha Dental Clinic offers high quality care and exceptional customer service. It has a specialist in dental implants who obtained his Diploma of Membership of the Faculty of Dental Surgery from the Royal College of Surgeons, UK and Fellowship of the International College of Continuing Dental Education (FICCDE). He's a member of various organizations like the International Team of Implantology (ITI).
What is the cost of All on 4 dental implants in Johor Bahru?
Dental clinics in Johor Bahru offer high quality treatment at a lower price. All on 4 in Johor Bahru costs around AUD $12,155 (NZD $13,041; UK £7,160) compared to Australia which is AUD $34, 465 (NZD $36,976; UK £20,301).
If you plan to visit Malaysia, get oral care in Johor Bahru. All on 4 dental implants and other dental treatments are lower compared to Australia and New Zealand. Find a clinic from Dental Departures and book an appointment.