Malaysia is becoming an increasingly popular destination to get dental work done, due to the quality of the clinics offering a range of procedures, such as full mouth restorations in the capital, Kuala Lumpur.
With Dental Departures, you can find specialist All-on-4® treatment concept providers in Kuala Lumpur for thousands less than home.
Find out more below.
What Is the All-on-4® treatment concept?
A dental implant is a titanium post that is surgically inserted into a patient's jawbone. A crown or other component is then mounted onto the implant to give the appearance and functionality of a real tooth.
However, with this full arch restoration treatment, an implant isn't required for every tooth.
Instead, four implants along the top of your mouth can restore all your upper teeth, and four along the bottom can restore all your lower teeth. These implants eventually hold a custom-made fixed bridge that holds a full set of crowns.
Finding a Clinic in KL
It is definitely possible to find the All-on-4® treatment concept in Kuala Lumpur; however, it is important to find the right clinic.
Not all are created equal, and something as important as dental surgery should only be left to the best. This is especially important considering dental implant procedures are major undertakings that should only be done by an implant specialist. There are many good clinics in Kuala Lumpur that have elite staff and modern facilities to make sure your dental treatment goes perfectly. Some of our top clinics for implants are displayed below:
All these clinics have experienced dentists with training from the best institutions, both locally and internationally. Their skill combined with the latest in implant technology will allow you to transform your smile.
The staff members are extremely friendly and speak fluent English. You will not experience any communication issues. If you're a bit nervous before your implant procedure, don't worry, the staffs' friendly and caring nature will keep you calm. They really go the extra mile to make sure you are 100% comfortable during your stay.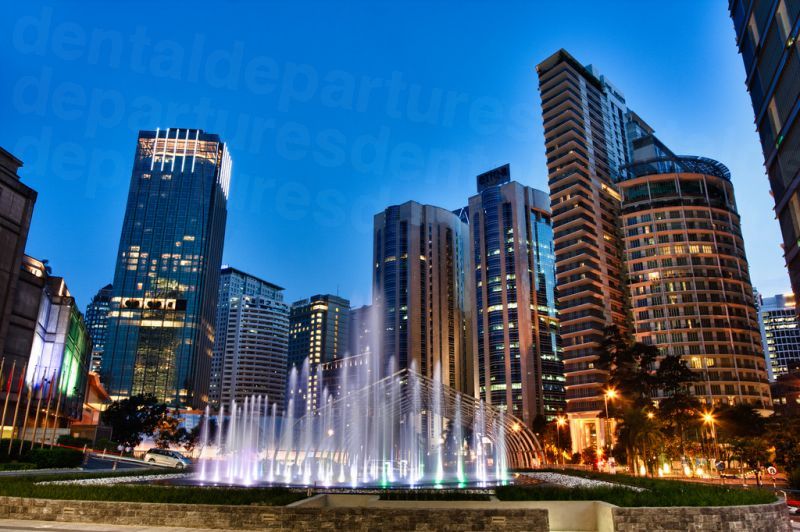 How Much Can I Save on the All-on-4® treatment concept in Kuala Lumpur?
Kuala Lumpur dentistry costs are very low compared to other countries. If you're from Australia or New Zealand you can potentially save thousands by getting the job done in Malaysia.
Treatment costs approximately $34,000 AUD in Australia, compared to $12,000 AUD in Kuala Lumpur. This is a saving of $22,000 AUD.
Treatment costs approximately $37,000 NZD in New Zealand, compared to $13,000 NZD in Kuala Lumpur. This is a saving of $24,000 NZD.
People from many other countries, including those in North America and Europe, can experience similar savings.
With incredible savings like this, it is no wonder so many people are taking a dental trip to Kuala Lumpur instead of getting it done back home. You can afford to have an amazing holiday, do a lot of shopping, pay your bills back home, and still have thousands left over.
How Do I Book?
It's time to plan your dental holiday to Kuala Lumpur to improve your smile, as well as your confidence. Also, don't forget the tens of thousands you can save when compared to the cost of getting it done back home.
To book, connect with our Customer Care Team here.