Is there a dental facility in Penang that offers dental implants? How's the quality of care in Penang? Dental implants and other specialized treatments are offered by clinics in this Malaysian state, which is a popular tourist destination. Learn more about dental implants, process, cost, and other details about the treatment.
Dental Implants
Dental implants are artificial tooth roots that are placed into the jawbone with a crown or bridge on top. The implants are usually made of titanium that is hygienic. They are attached to the replacement teeth that are natural looking. The treatment is great for people who lost their teeth due to trauma, gum problem, or other reason.
Consult a dentist if you want to know if you're a good candidate for dental implants. You need to have healthy gums and sufficient bone to hold the implants.
Treatment Process
The process begins with a consultation with the dentist where he will perform a complete examination of your teeth, gums, including your jaw as well as a review of your dental and medical status. Upon confirmation, he'll prepare a treatment plan using modern equipment. Then, the dentist will place the implants into the jawbone and attach the temporary teeth. After the healing period of about 8 to 12 weeks, the temporary teeth will be replaced with permanent ones.
Maintain your newly restored teeth by practicing proper oral hygiene and visiting the dentist for checkup and teeth cleaning.
Quality of Care in Penang
The quality of oral care in Penang is comparable to your home country in terms of the qualifications of the dentists, technology, and type of materials. Malaysian dental professionals have honed their skills not only in Malaysia, but also from well-known universities in the UK and USA.
finished his Master in Restorative and Aesthetic Dentistry from the University of Manchester UK. He is certified by the American Association of Implant Dentistry. Klinik Pergigian Rohani - Gelugor has a consultant who is a Fellow of the Faculty of Dentistry of the Royal College of Surgeons in Ireland.
Aside from implants, Penang clinics also offer General and Restorative Treatments. Checkout the treatments offered by Lim and Nyu Dental Surgery , LH Chong Dental Surgery and Singapore Dental Surgery. The clinics provides modern and clean environment with trained dental staff assisting patients from overseas.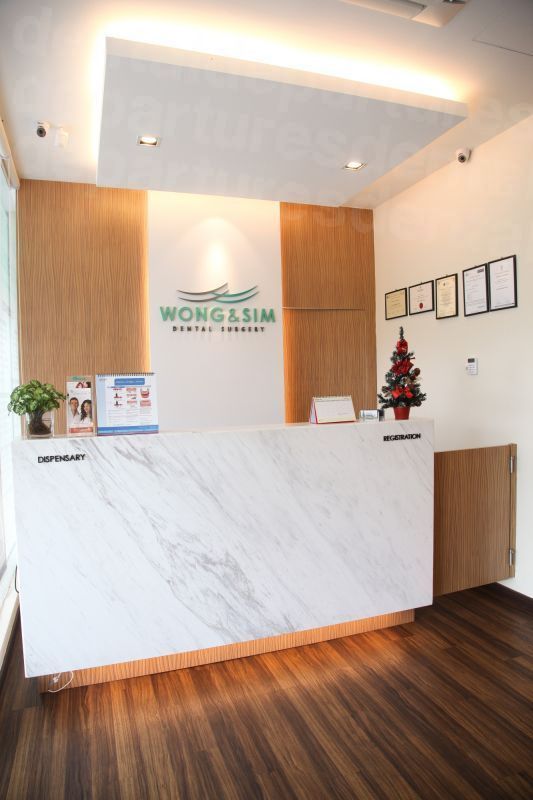 Are more affordable than countries like Australia, New Zealand, and UK. The price of implants is approximately AUD $1,823 (NZD $1,955; UK £1,074). Compared to Australia, it's AUD $5,170 (NZD $5,546; UK £3,045). You'll get big savings on your dental work in Penang!
If you're planning to restore your teeth in Penang, dental implants are made of top quality materials that are affordable. Want to find a clinic in Penang that offers implants? Checkout Dental Departures for a list of quality-checks clinics. Contact our Customer Service to book an appointment.