Dentistry in the US and Canada is notoriously expensive, and this drives a lot of people to look elsewhere for affordable dental treatment. Mexico is one of the best destinations for those in North America due to its proximity and low prices, and you can be sure that with the help of Dental Departures you can easily get safe dental implants in Mexico .
Finding the World-Class Dental Clinics in Mexico
There are numerous international standard dental facilities in Mexico, which are staffed by excellent dentists and adhere to international standards and protocols. Here are three of the most popular clinics in terms of quality and safety:
Dental Departures only lists clinics that pass our stringent checks, so you can be confident your dental implants in Mexico will be safe and secure. From verifying the qualifications and association memberships of dentists to conducting onsite visits to collating patient reviews, we do the legwork so you don't have to.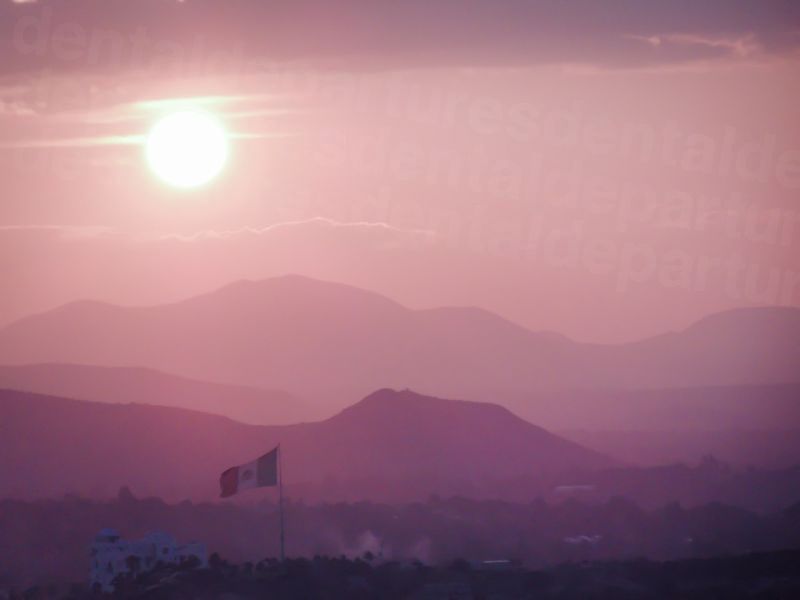 More Tourists Keep Heading to Mexico
One of the biggest metrics regarding the safety of Mexico is its growing tourism industry . The number of people visiting the country for holiday or a dental/medical procedure just keeps on growing, and this would not be the case if Mexico was a generally unsafe place to visit.
This fast-dying perception that Mexico is dangerous is partly due to an inaccurate depiction of the country in the media and TV shows, but more people are realizing the reality that they can get safe dental implants in Mexico with none of the worries.
Violence is Restricted to Drug Gangs
Although violence is a genuine concern for many would-be travelers, it is important to know that these matters are overwhelmingly restricted to drug gangs. Furthermore, the violence usually occurs outside the main tourism areas, and with rare exceptions, drug-related violence does not affect the millions of travelers who visit Mexico every year. Tourists, including dental tourists, remain largely unaffected by such issues. The incorrect representation in popular culture is somewhat exaggerated in terms of its impact on the everyday Mexican.
Economy and Politics
The strong economy and political standing in the region are both powerful indicators, as both would not be possible unless the country was generally safe. Although previously many Mexicans traveled north for work , now the situation is quite opposite for nearly all but the poorest. Indeed, every year Mexico welcomes tens of thousands of expatriates from North America looking to resettle!
So you can see that Mexico is safer than you might have thought, and not a reason to deter you from saving money on dental implants.
Dental Implants Cost – Mexico
Dental implants in the US and Canada cost USD $3,913 and CAD $5,026 respectively, yet for dental implants at a dentist in Mexico , you only pay around USD $1,250 / CAD $1,567. The price difference even on a single implant could pay for your plane ticket and accommodation.
Of course, you should get a personalized quote from the clinics listed on Dental Departures to see exactly how much your savings will be. Even after you account for the travel and accommodation expenses, chances are you will save money on the cost in your home country.
So, if you are considering dental implants in Mexico, feel free to contact us to start planning. Our customer care team can help with more information or by booking your trip for you.
Sources
Steinhauer, Jason. The History of Mexican Immigration to the U.S. in the Early 20th Century. The Library of Congress. 11 March 2015.
https://blogs.loc.gov/kluge/2015/03/the-history-of-mexican-immigration-to-the-u-s-in-the-early-20th-century/" target="_blank
Higham, Scott, Horowitz, Sari & Rich, Steven. Mexican drug cartel activity in U.S. said to be exaggerated in widely cited federal report. Washington Post. 25 August 2013.
https://www.washingtonpost.com/investigations/mexican-drug-cartel-activity-in-us-said-to-be-exaggerated-in-widely-cited-federal-report/2013/08/25/680c1854-f54a-11e2-a2f1-a7acf9bd5d3a_story.html?noredirect=on&utm_term=.4bcfdc51fc57" target="_blank
McIntosh, Jane. Mexico marks record number of foreign tourist visits, revenue in early 2017. www.dw.com. 12 May 2017.
https://www.dw.com/en/mexico-marks-record-number-of-foreign-tourist-visits-revenue-in-early-2017/a-38807362" target="_blank