Malaysia is a great country to visit for both traditional and dental tourists, and with Dental Departures you can secure the best prices at clinics that have been vetted by us.
Why Get Tooth Whitening in Johor Bahru?
It is said that your smile could be one of your most attractive features. However, yellowing, stained teeth may be ruining yours. Why live with it when you can easily transform it with tooth whitening treatments? If you tried some over-the-counter treatments available you probably were not impressed with the outcome. Getting whitening treatments at the dentist should give you much better results, and you can either opt for the take-home whitening kits provided by your dentist, or laser teeth whitening—and they are likely to be less expensive than at home.
Johor Bahru is making a name for itself as a dental tourism getaway. In particular, it is an attractive destination for people from Singapore, given it is only a short drive over the causeway, or a 10-minute train journey away.
Generally, the dentists in Malaysia are well-trained and offer high-quality services in the surroundings of modern facilities. Furthermore, the dentists listed on Dental Departures have been background-checked by us. You can find dentist qualifications, professional memberships, patient reviews, prices, maps and other information under each individual listing on our website. This should help you make an informed decision about the dentist to book an appointment with. Take a look at a couple of our popular clinics in Johor Bahru: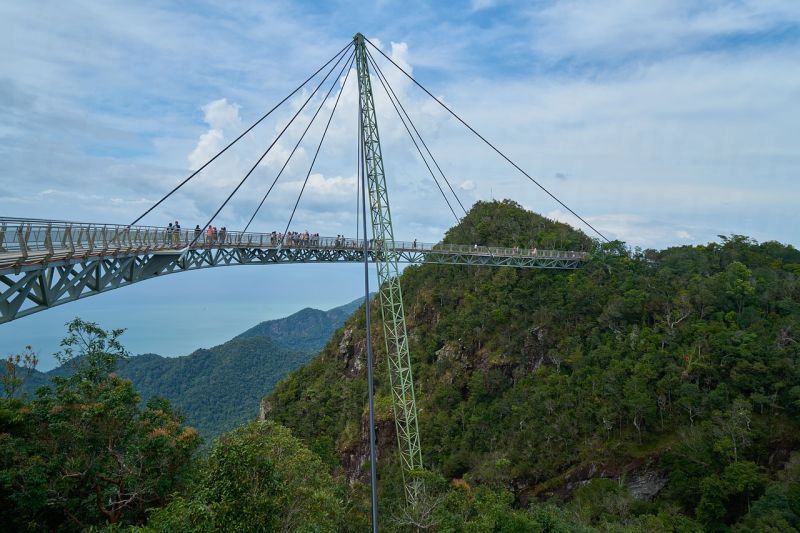 What does Tooth Whitening Cost in Johor Bahru?
The table below details the average laser tooth whitening cost in Johor Bahru compared with other countries:
| | | | | | | |
| --- | --- | --- | --- | --- | --- | --- |
| | AUS $ | NZ $ | UK £ | EUR € | US $ | CAN $ |
| Laser Tooth Whitening Cost – Home | 657 | 705 | 387 | 460 | 496 | 669 |
| Laser Tooth Whitening Cost – Johor Bahru | 400 | 425 | 240 | 280 | 300 | 400 |
What Does the Tooth Whitening Procedure involve at the Dentist?
Laser teeth whitening can only be carried out at a dental office with the appropriate equipment. There are a variety of different laser teeth whitening brands, including Zoom!® and BriteSmile®. The process involves applying the bleaching gel to the teeth, waiting for a while (the wait times and amount of times the gel is applied varies) and then applying the laser. The gel is removed and the process may be repeated another 3 times. The whole process takes a couple of hours and lightens the teeth by up to 14 shades.
If you opt for a take-home whitening kit, the results are not as dramatic as laser teeth whitening. You apply the gel at night to custom-made trays that fit over your teeth. In the morning, you remove them and clean both the trays and your teeth to get rid of the gel. You do this for up to two weeks, but you can get more gel once your initial supply has run out. You will need two trips to the dentist for this—the first is to get impressions made of your teeth. These are sent to a lab where the trays are made and returned to your dentist where you will pick them up.
The Bottom Line
It is worth looking at tooth whitening in Johor Bahru if you are going that way. Get in touch with our Customer Care Team to find out more, or to book an appointment.