Looking for affordable dental treatment in Thailand? Searching for a credible dentist in Phuket? Find and choose the ideal specialist for your specific dental work with Dental Departures. Reserve and book for high-quality dental care and take advantage of our best price guarantee .
We offer a broad choice of fully-approved dental clinics doing crowns in Phuket where you can also benefit from a comprehensive range of dental procedures. From annual check-ups to cavity fillings and implants, our fully-vetted clinics help ensure a first-class clinical and customer experience.
Increasingly our dental tourism patients combine a vacation in Phuket with a visit to one of our top-notch dental care centres. Even minor work, such as an annual check-up and cleaning, or a cavity filling, can save you a few hundred dollars over what you might have paid at home. For many, a morning or afternoon in the dentist's chair helps to offset the cost of a holiday or put some holiday folding money in your purse.
Why Is Phuket So Appealing for Low-Cost Dental Care?
Phuket's dental tourism sector is growing in popularity, catering to international patients from Australia, New Zealand and Europe seeking inexpensive dental treatment they're finding increasingly unaffordable at home.
Now one of the leading medical tourism destinations worldwide, Thailand is also becoming renowned for excellent dental facilities with high standards of care. Phuket is one of Thailand's main dental travel destinations, where fully-vetted clinics feature highly-trained practitioners, contemporary decor, English-speaking staff and cutting-edge technology. Our dentists have been background-checked ensuring peace of mind when making your booking.
Patients can expect identical care to what you would receive at home—at savings of up to 70%. Popular clinics on the island performing general dentistry include DDS Dental Clinic , Pearl Dental Clinic and Dent Central Clinic , providing a range of simple dental solutions featuring teeth cleaning, fillings, scaling and root planing. Specialists at these facilities are trained to perform more complex procedures as well (such as extractions, implants, bridges and crowns) should the need arise.
Will I Receive the Same Level of Care in Phuket?
Absolutely—Dental Departures pre-screens each listed clinic, whilst all dentists and specialists undergo full-background checks, making the decision process seamless.
We work in conjunction with only the very best clinics in Phuket that meet our high standards. Browse before you book: check out high-res images, virtual clinic tours, dental qualifications and read our verified patient reviews.
What is the Price of Dental Surgery in Phuket?
Save 50-70% on minor dental treatment in Phuket compared to Australia or New Zealand:
Teeth cleaning cost in Australia: $222 AUD
Average teeth cleaning cost in Phuket : $46
Dental crown cost in Australia: $1,505 AUD
Average crowns cost in Phuket : $400
Denture treatment in Australia: $2,378
Average denture cost Phuket : $680
Why Choose Phuket?
Located in the south-east of Thailand, Phuket is convenient for international patients traveling from Australia, New Zealand and Europe, thanks to a wealth of domestic and international carriers. Driving time from the airport is less than 25 miles to Phuket City by taxi or bus. This bustling and dynamic city has everything the modern dental traveller needs.
Head to Patong Town for a spot of retail therapy and a round of barter with the locals, not to mention the boisterous nightlife. High-end goods include handmade clothing and a host of Asian-inspired arts and crafts.
Stroll around its cavernous streets, featuring stylish boutiques, art galleries and fusion-style restaurants. Rich in heritage, gaze at the impressive array of temples and shrines Phuket has to offer—some dating back more than five hundred years.
Discover the Phuket Boat Lagoon and Royal Phuket Marina, home to a broad selection of high-end dining, visit the Big Bhudda atop the Nakkerd Hills. Savour Thai and other regional cuisines at restaurants everywhere on the island.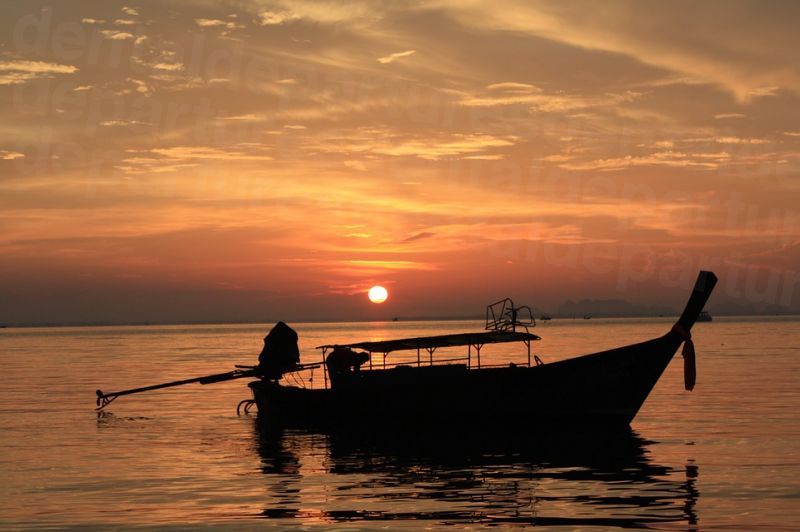 Where to Stay in Phuket
A plethora of accommodation options await you in Phuket Town to suit any wallet, including luxury spa resorts, boutique hotels and budget-friendly hostels. airbnb has a growing presence on the island with hundreds of attractive listings now available to visitors and their families.
How Do I Book?
At Dental Departures, choose from thousands of clinics and oral surgeons in Phuket, delivering top-quality crowns and dental care at affordable rates. Our website contains all information you need to research top clinic locations and start comparing quotes . Our Customer Care Team is on hand to answer any queries via online chat, by e-mail or using our toll-free number.