Kuala Lumpur, whose urban diversity derives from the harmonious blending of Chinese, Malay and Indian cultures, is home not just to the world-famous Petronas Towers, but also to some of the best and most affordable dental services in the entire region.
Thanks to its rapidly developing medical tourism industry, it now boasts many internationally-accredited clinics and world-class hospitals, offering innovative and high-tech dental procedures with a level of quality rivaling that of any country in the world.
While Dental Departures has recommendations and advice on all kinds of dental treatments, the All-on-4® treatment concept in Kuala Lumpur has become a particularly popular treatment for dental tourists looking to replace a whole arch of teeth on just four implants.
This is not just because of the cost savings, but also because this procedure often requires very little downtime; thus patients can take full advantage of combining their dental restoration, with an exotic holiday in tropical Malaysia.
So if you are considering taking advantage of the affordable dental packages that Malaysia can offer, read on to discover 5 tips for undergoing the All-on-4® treatment concept (provided by Nobel Biocare).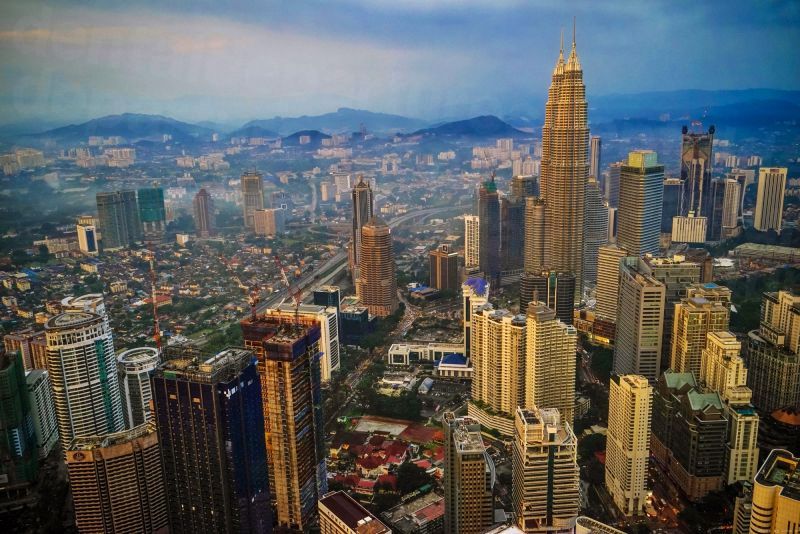 Tip 1: Do Your Homework First to Choose a Reputable Facility
Doing some basic background research on clinics and hospitals in Kuala Lumpur can pay huge dividends in helping you locate the best dental facility for you and your budget. Unfortunately, not all facilities operate to the same standards or price schedules, so you should be asking the following questions as you perform your due diligence:
What qualifications does the dentist have?

How long have they been qualified?

What specialist training have they had?

Are they members of any international professional organisations or associations?

Does the facility have international standardization or accreditation?

Are there any photos of the facility that I can see?
Because Dental Departures has quality-checked all its clinics and run background checks on all its practitioners, you will have all the answers to these questions and more, in an instant, when you use our site. Once you have narrowed down a few clinics, you can easily compare dentists, as well as prices - in your own currency - and even obtain an obligation-free personal quotation.
Tip 2: Read Only Real Reviews From Real Patients
What better way to build trust and reassurance than to hear directly from the very people who have undergone exactly what you are now considering. We have all read reviews that we just know are fabricated, so always check out the All-on-4® treatment concept reviews that you know have come from real experiences from real patients, such as those on Dental Departures.
That way, you will be able to compare circumstances from past patients that are similar to yours, which will go a long way in building your trust and guiding you to the best dental solution for you.
Tip 3: Research Your Accommodation; It Pays-off
Kuala Lumpur offers an extremely diverse selection of accommodation types in many noticeably different areas of the city, ranging from smaller budget-style street hotels through to those luxurious international-chain hotels and resorts that you've only ever dreamt about. All at rates that are so much less than in your home country. Take the time to research and compare the costs and, most importantly, the location of your hotel, because staying in a hotel nearby to your dental facility, or at least at one that is close to the extensive public transportation that KL offers, will make your stay so much more convenient and enjoyable.
Remember that for many clinics and hospitals in KL, Dental Departures offers a special rate accommodation package in conjunction with a reputable hotel nearby, just by booking through the Dental Departures site.
Tip 4: Check Out Any Travel Tip Advice
As with any new travel destination, always utilise the excellent resources that the Internet has to offer and seek out the best Kuala Lumpur travel tips; because by knowing the do's and don'ts of the host country prior to arrival, you will be able to avoid any inadvertent cultural indiscretions that could result in a distraction from your enjoyment.
Travel tips also provide invaluable guidance on the plethora of tourist activities that Kuala Lumpur has on offer, making it easy to plan your itinerary.
See our KL destination guide for more information.
Tip 5: Consider Two of the Best Dental Facilities for the All-on-4® treatment concept
Reading patient reviews and articles on Dental Departures for your treatment in KL can quickly point you in the right direction. Check out two highly-rated specialist dental centers in Kuala Lumpur below:
Both of these boast internationally trained dentists in facilities regarded as centres of excellence in all types of cosmetic and restorative dental procedures.
The Bottom Line
By taking into account the 5 tips mentioned above, you can rest assured that your due diligence will pay off upon your arrival in Kuala Lumpur. This dental restoration technique has changed the smiles and self-confidence of countless dental tourists to Malaysia.
To book your free appointment today, reach out to the Dental Departures Customer Care Team, who are available around the clock.
Sources:
All-on-4® treatment concept. Nobel Biocare. Website accessed: 10 February 2021. https://www.nobelbiocare.com/en-us/all-on-4-treatment-concept