Dental implants Bali may be just what you require if you have broken or missing teeth. Whether you are dissatisfied with the current state of your mouth and missing teeth, unhappy with your dentures or even a few temporary teeth that are uncomfortable or even painful, dental implants in Bali will solve your dental problems in a more natural fashion.
Why Bali for dental implants?
Bali is not only an affordable place for a holiday with its many tourist attractions and beaches, it is also a reasonably priced dental tourism destination. In fact, many people go to Bali not just to party and relax but also get their teeth taken care of.
When you suffer from decayed teeth, bone loss in the teeth, injury or trauma, the loss of teeth due to aging or weakening of the gums, you not only have difficulty eating and chewing normally but may also have problems with speech. Dental implants restore your confidence and also enable you to eat and talk better. As dental implants are relatively permanent and fixed to the bone, they may well last a lifetime with good care.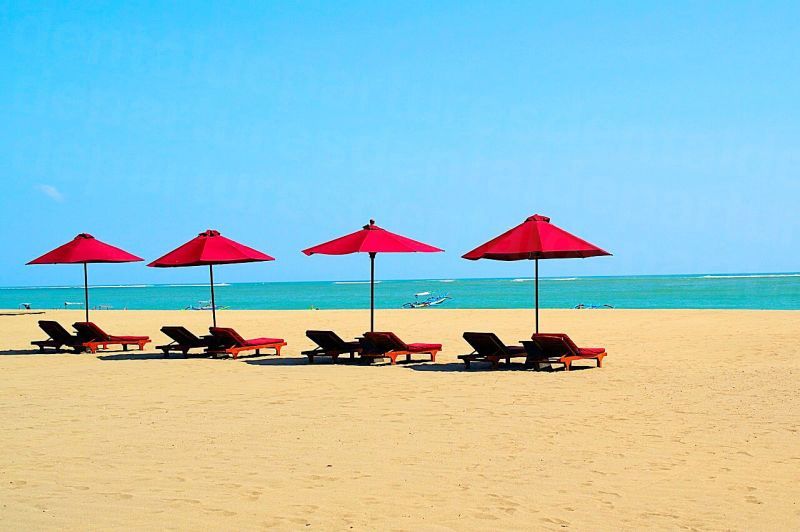 Best dental implants Bali
Dental implants are not cheap. In many advanced countries, these dental treatments cost a small fortune. However, the prices of dental implants in Bali are significantly less and more affordable. For the best dental implants you should always put your research in place and check whether the clinic you opt for has adequately qualified and experienced dentists, and with credentials, you can verify.
You should also see that the facilities are of good quality and that the clinic maintains high hygiene standards and follows best international practices. The implants used should be of a superior brand.
At the same time, the cost of the procedure should be affordable and competitive so you don't end up paying more. So check that the prices include all the work, the consultation, diagnostic tests, anesthesia, medicines, the actual implants and other add-ons.
How Dental Departures helps
When you book through Dental Departures you are certain that we have put all the required research in place to make things easier for you. You can book through us for a safe experience without any apprehensions. Among the international quality clinics listed on our website in Bali and Sunset Dental Bali and Bali 911 Dental Clinic.
They are conveniently located and both have in-house laboratories so that you don't waste time while getting the required crowns made. They have top notch and internationally accredited doctors, who are experienced. As the staff and doctors speak English, you will not face any communication problems either.
What's more, we also offer added insurance including guarantees and warranties for dental work done so your risk factors are minimized.
If you need any oral rehabilitation work done, then you should consider Bali. Dental implants are a good option as they last longer and look more natural without fewer side effects than other forms of tooth replacement.