Browse the clinic profiles to know more about All on Six, reviews in Chiang Mai clinics, and the dentists' background. Read on to know more about the treatment and the dental clinics in Chiang Mai.
All on Six
All on Six is a dental procedure that replaces the upper or lower teeth with six implants. These six implants are placed into the jawbone at angle with a bridge on top. The implants serve as artificial tooth roots that are connected to the natural-looking teeth. This treatment is an option for those looking for stable teeth. All on Six treatment has many advantages. It eliminates the need for bone surgery, reduces cost, and cuts down treatment time. All on Six improves your quality of life by helping you talk and eat confidently because the replacement teeth are sturdy.
To find out if you are suitable for All on Six you will need to see an experienced dentist. During consultation, the dentist will take a complete oral examination and assess your dental, as well as your medical, condition. Upon confirmation, the dentist will prepare a treatment plan, place the implants, and attach the temporary teeth. After the healing period of around 3 months, the dentist will replace the temporary teeth with permanent ones.
Dental Clinics in Chiang Mai
Chiang Mai has a number of clinics that offers superb dental services. The quality-checked clinics listed by Dental Departures include the following: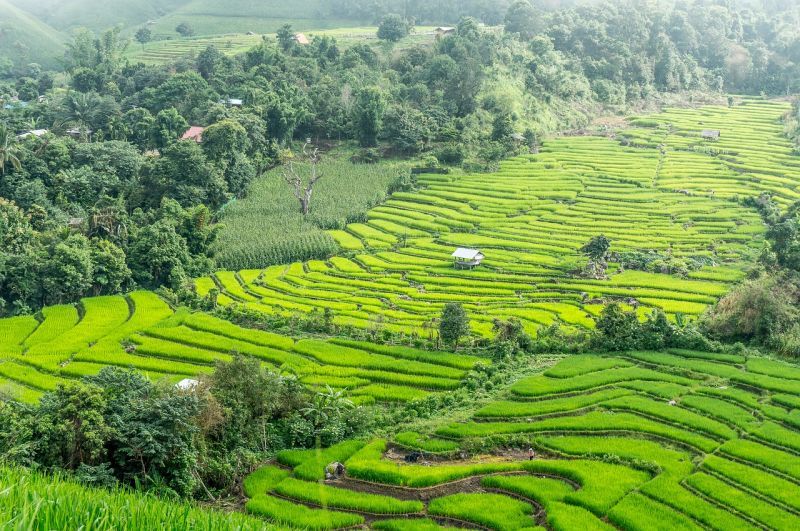 Dental 4 U has a modern clinic complete with sterilization units, dental implant technology, x-rays and other equipment. It offers General Dentistry, Oral Surgery, Dental Implants, and Cosmetic Dentistry. The clinic has specialists in Prosthodontics (teeth replacement) and Cosmetic Dentistry who are certified by the Thai Dental Council.
Kitcha Dental Clinic offers Cosmetic Dentistry, Dental Implants, Oral Surgery, and other treatments. It has hi-tech equipment like 3D CT Scan used in implant planning and treatment. The head dentist is well experienced in various procedures.
Elite Smile Dental Clinic Chiang Mai provides a wide range of treatments that include General Dentistry, Cosmetic Dentistry, Periodontics (gums), Endodontics (root canal treatment), and Dental Implants. The dentists handling the treatments are specialists in Prosthodontics, Oral Surgery, Endodontics, and other fields. High standard of sterilization process is practiced in the facility.
Price of All on Six in Chiang Mai
The price of All on Six in Chiang Mai is lower compared to Australia, New Zealand, UK, and USA. Below is the price comparison of All on Six:
Estimated Price of All on Six
| | | | | | |
| --- | --- | --- | --- | --- | --- |
| | USD | CAD | GBP | AUD | NZD |
| Price in Chiang Mai | USD $16,946 | CAD $22,873 | GBP 13,232 | AUD $22,463 | NZD $24,100 |
| Other countries | USD $30,000 | CAD $40,493 | GBP 23,425 | AUD $39,767 | NZD $42,664 |
Read more about the All on Six reviews in Chiang Mai and see clinic photos. Find a clinic in Chiang Mai that offers All on Six. To book an appointment, contact our Customer Service Team.