For many years the only solution for the replacement of missing or decaying teeth was to wear dentures. But people with dentures are often unable to chew many kinds of food. That has all changed with the introduction of dental implants . But, dental implants can be expensive. That is why "dental tourists" travel to lower cost destinations for their dental implants. Dental Departures recently undertook a Dental Implants review. Nogales, Mexico came out as one of the more popular destinations for dental implants at dramatically reduced prices.
In recent years, the city of Nogales, Sonora has evolved into an attractive dental tourism venue. Nogales now boasts a wide choice of modern dental clinics that use state-of-the art procedures, equipment and materials. And the lower costs of doing business in Mexico means that these clinics can provide world-class dental services at greatly discounted prices.
So how much can you save replacing missing teeth with dental implants in Nogales ? The cost of implants varies depending on the type of restoration (crown or bridge), additional treatment, and other factors.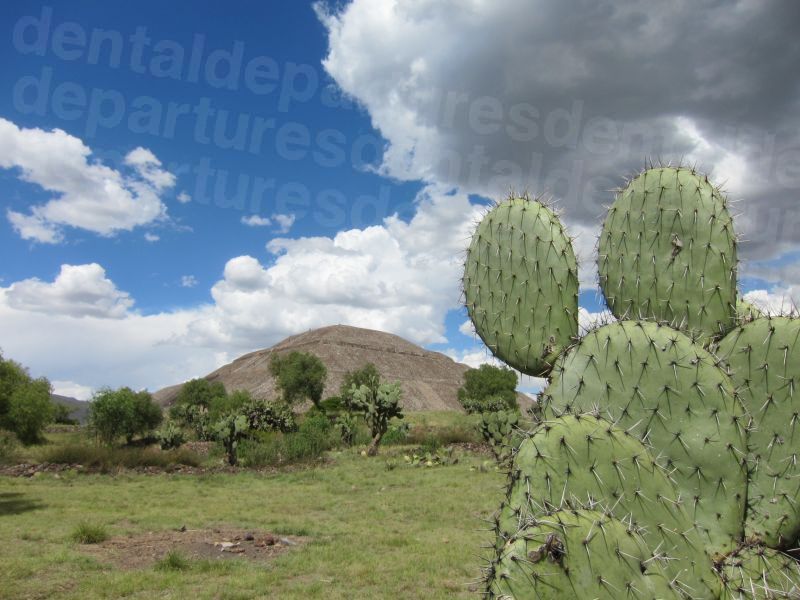 Typical international prices compared to dental implants cost Nogales:
| | | | | | |
| --- | --- | --- | --- | --- | --- |
| USD$ | CAD$ | GBP£ | AUD$ | NZD$ | Comparison |
| $ 3,913 | $ 5,026 | £ 2,928 | $ 5,098 | $ 5,238 | International |
| $ 1,250 | $ 1,600 | £ 940 | $ 1,600 | $ 1,800 | Nogales |
| 68% | 68% | 68% | 69% | 66% | % Savings |
And Dental Departures assure you of the best price. Should you find your dental procedure, with the same dentist, with the same dates at a lower rate on the internet after you have booked, we will match it.
Our top recommended Nogales dental clinics where you will be able to replace missing teeth for less with dental implants are:
You can view clinic photos, read real patient reviews, and take advantage of much lower costs than at home.
After your dental treatment, you can relax and enjoy the sights and scenes in the knowledge you have received the best in oral health care. The bustling Mexican border city of Nogales, Sonora (Spanish for "walnut trees") is just across the border from Arizona, and offers a different world of tastes, experiences and products for you to explore and enjoy - good food, comfortable bars, a pleasant outdoor shopping experience at curio shops and border pharmacies, museums, and a chance for a complete cultural immersion in Mexican life. And all in a well-policed border tourism district within walking distance of easily accessible border parking lots.
If you are an outdoors lover, Nogales is also known for its abundance of sporting events, festivals, fishing, boating, hunting, hiking, biking, birding in desert wetlands, golfing, wine tasting, stargazing, ghost towns, state parks, the Anza and Arizona Trails, and stunning high desert sunsets.
Having your dental implants done in one of Nogales top-class dental clinics, offers a unique opportunity for a terrific holiday break combined with top-class dental healthcare.
You can connect with us if you would like more information about our Dental Implants review Nogales.
Or, please request a personalized quote , free of charge.