Price Comparison
For many patients, the biggest influence on if and where to undergo the treatment is veneers price. Malaysia is, on average, around 73% cheaper when it comes to getting dental veneers fitted.
In Australia, for example, patients are paying in the region of AUD $2,466 (NZD $2,736; USD $1,871; CAD $2,387; GBP £1,414; EUR €1,593). For the same treatment at one of our quality-checked dentists in Malaysia , however, you can expect to pay as little as AUD $652 (NZD $723; USD $495; CAD $631; GBP £374; EUR €421).
How do Dental Veneers Work?
Treating yourself to a smile makeover with dental veneers in Malaysia is a simple, yet effective, cosmetic dentistry procedure that can transform your smile instantly, giving you a more aesthetically-pleasing appearance and providing your self-confidence with a massive shot in the arm.
A dental veneer is a thin sliver of tooth-colored material that is affixed to the front surface of a tooth. It is designed to disguise the tooth in cases where the patient is unhappy with the tooth's size, shape, color or appearance. Common issues that veneers are used to cover up are:
§ Teeth that are stained or discoloured, including by drugs such as tetracycline
§ Teeth that are broken or chipped
§ Gaps in between the teeth
§ Teeth that are uneven
§ Teeth that are misshapen
§ Teeth that are aesthetically displeasing
Dental veneers can also be used as a less expensive alternative to time-consuming orthodontic treatment by being applied in rows of 4, 6 or 8 along the upper front teeth to help disguise a crooked smile.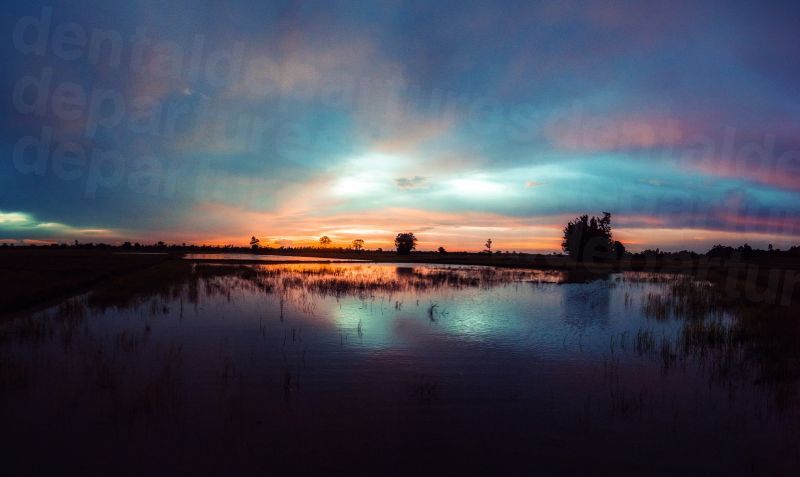 What Does the Process Involve?
The procedure usually requires two or three visits to the dentist as you will need to undergo an initial assessment to decide whether or not you are suitable for the treatment. This will include a full oral examination and may require x-rays to be taken.
Next, you will be given a local anaesthetic to numb the area before a thin sliver of tooth enamel is removed from the surface of each tooth that is being treated. Impressions of your teeth are then taken and sent to the lab for your veneers to be fabricated.
When your veneers are ready, you will return to have them cemented into place onto the surface of your teeth. A special light beam is then applied to help with the bonding process and any final adjustments to fit and color made.
Which are the top Clinics for Dental Veneers in Malaysia?
With so many dental veneers clinics and hospitals in Malaysia , it's important to find the one that's right for you. Based on feedback from our existing patients, the following three clinics rank highest for quality, value for money and customer satisfaction:
§ Dentalpro Dental Specialist Centre
§ Procare Bangsar Dental Surgery
Get in touch with our Customer Care Team now if you have any further questions regarding veneers dentistry, Malaysia dental facilities, prices, or procedures for booking your treatment.