That is exactly what Zygomatic Implants are for, to give you the full experience and sensation of a full, natural set of teeth. What it feels before and after will be the shock of a lifetime for you. When you are looking for a Zygomatic Implants dental clinic, Kuala Lumpur is your answer.
What are Zygomatic Implants? Zygomatic implants
were first introduced around 10 years ago and are a kind of dental implant that is done by binding the implant through the zygomatic bone of the face. This procedure is commonly done on the upper jaw, where the implants are inserted through the alveolar crest and maxillary sinus .
Zygomatic implants are permanent and the closest for one could have to authentic teeth sets. In short, zygomatic implants are an alternative procedure to jawbone-inserted traditional implants, where bone loss in the jaw makes traditional implants unviable.
The zygomatic implant is normally an average length of 50mm as compared to the regular implant sizes of only 7mm to 15mm. The reason is that the bone that supports the implant is the zygoma bone or cheek bone and not the jaw bone. The implant enters the upper jaw, traverses the maxillary sinus and then enters into the zygoma bone, forming the outer roof of the sinus.
Seeing images of zygomatic implants, before and after the procedure will most show what can be achieved – a beautiful set of teeth which non-one but you would ever know aren't your real ones.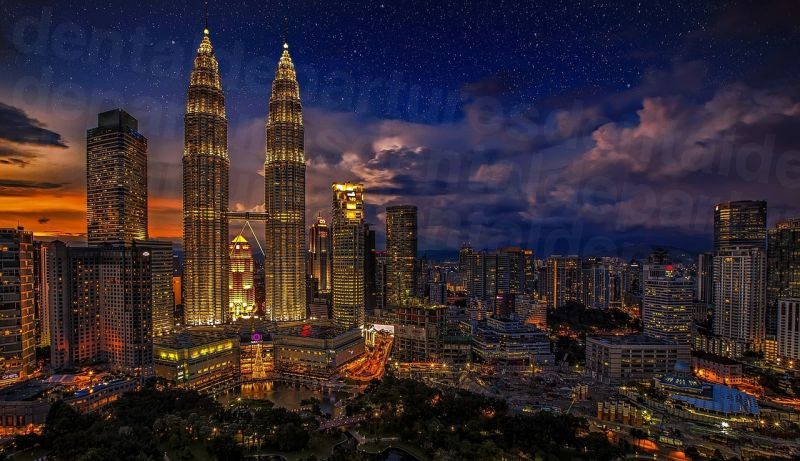 Why is Kuala Lumpur Your Answer?
With its booming population and economy, the question when it comes to Kuala Lumpur is why not? The capital of Malaysia is the center of the business industry, its streets filled with high towers and skyscrapers. The businesses Kuala Lumpur make the city great not only for the businessmen and medical practitioners, but also to the quality service and treatment they bring to every customer and patients from all over the world.
Just How much do Zygomatic Implants cost?
This table shows just how much Zygomatic Implants cost in Kuala Lumpur:
PROCEDURE

AUD$

NZD 4

US$

COMPARISON

ZYGOMATIC IMPLANTS

$ 27,129.00

$ 29,288.00

$ 21,500.00

INTERNATIONAL

$ 18,018.00

$ 19,352.00

$ 14,206.00

KUALA LUMPUR

66.40%

66.01%

66.00%

% PATIENTS PAY
Dental Departures recommend these 3 clinics for your Zygomatic Implants:
Dentalpro Dental Specialist Centre provides high-quality service. Dentalpro Dental Specialist Centre is staffed with experienced professionals from all over the world to provide local and international patients with quality dental work. Click and see the money saving Dental Departures promotions they offer today:
Procare Bangsar Dental Surgery provides patients with the best quality treatments in the country. Guided by the universal standards for technology and innovation in dentistry, the clinic will never disappoint. Here is a great promotion from Dental Departures to use:
Chai Dental - Kuala Lumpur never fails to keep up with every modern change in today's dentistry. They are updated with the latest innovative modern technologies like 3D imaging and CAD/CAM technology. Here are some of their promotional offers from Dental Departures:
If you feel great now, just wait until you actually have your Zygomatic implants! You'll feel like you were born to have them. So let's go and get you an appointment at a top Zygomatic Implants dental clinic. Kuala Lumpur is of course where you will go. Make your booking through Dental Departures today.