Looking for affordable dental implants? Bali hits the spot
Are you looking for affordable dental implants? Bali hits the spot. Read on and find out why it's an ideal place to restore your pearly whites.
Perhaps a gum problem or mouth injury had taken a toll on your teeth. Replacing your missing teeth with dental implant is a good option. The procedure involves the insertion of artificial tooth roots into the jawbone with a crown or bridge on top. It's an option for people who have lost a tooth or teeth due to gum disease, injury or other reason. A dental implant is composed of a cylindrical post, abutment, and a replacement tooth. The post is usually made of titanium with an abutment that connects the implant to the crown or bridge, which serves as the replacement tooth/teeth.
In order to qualify for the treatment, it is important that you have healthy gums and enough bone to hold the implant. A comprehensive examination will be taken. This involves a review of your medical and oral health status including diagnostic tests like digital x-rays. The dental restoration is processed in a special laboratory. Bali 911 Dental Clinic is one of the clinics that use hi-tech equipment in producing implants. In order to achieve optimal oral health, choose a dental professional who specializes in dental implants. Arc Dental Clinic is handled by a German dentist who is an expert of dental implants and a member of the International Congress of Oral Implantologists (ICOI). The clinic has an in-house laboratory with a German master porcelain technician. Choose a Bali dentist who will restore your teeth with natural-looking teeth.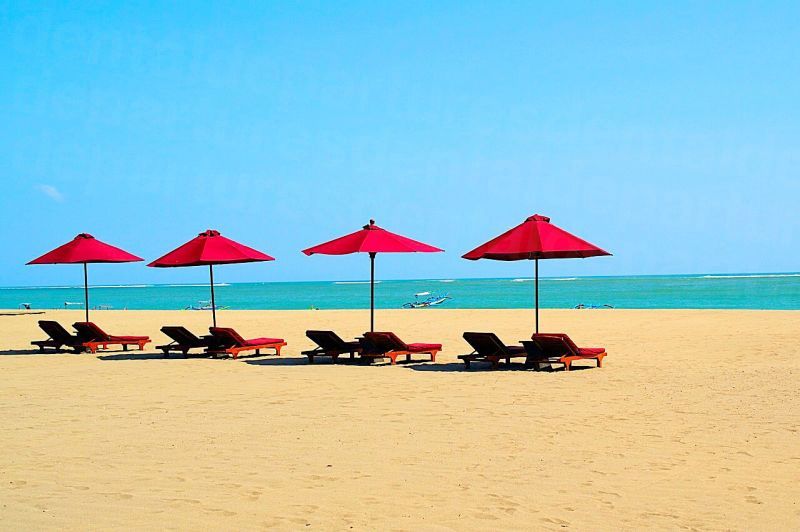 The cost of dental implants depends on the number of teeth involved, the expertise of the dentist, type of material, and other factors. Dental Implants in Bali are lower compared to countries like Australia, New Zealand, UK, and US. Dental Departures offers discounts to international patients. Here's an estimate figure of dental implants in Bali with a price comparison to other countries.
Implant supported overdenture with 2 implants:
AUD $3,233; NZD $3,505; UK £1,978; Eur €2,289; USD $2,470; CAD $3,290) compared to AUD $9,004 (NZD $9,791; UK £5,526; Eur €6,395; USD $6,900; CAD $9,191).
Booking with Dental Departures lets you access quality-checked clinics that offer dental tourism in Bali. Dental tourism allows tourists to receive treatment while on a holiday. The screening includes on site visits, verification of dentists qualifications and professional memberships, and real patient reviews. Some clinics offer airport transfer, hotel reservation, and package tours. This added service provides convenience, reduces expenses, and lets you enjoy a stress-free vacation.
Bali offers a comfortable and convenient place to get implants. You get to relax on white sandy beaches, visit tourist attractions and try different activities. It's one of the top travel destinations rich in marine life. See the beautiful scenery, taste the local dishes, shop for souvenirs, and explore the island. Get affordable dental implants in Bali while you enjoy your vacation.