Aside from the cost saving, there are other benefits to travelling across the border for your dental fillings. Cancun is a modern, resort-oriented city that has become one of the most popular tourist destinations in the world. Bordering the Caribbean Sea, Cancun is renowned for its stunning beaches, top-end resorts and vibrant nightlife.
The dental facilities here are spotless, adhering to international sterilization standards and health & safety protocols, and are equipped with the latest cutting-edge dental technologies. Plus, the dentists in Cancun are well-experienced and just as highly qualified as their US counterparts, guaranteeing that you will be well looked-after and receive top-quality dental care during your stay.
Where to go for Affordable, Quality Dental Fillings in Cancun
Just like anywhere else in the world, there are some dental facilities in Cancun that offer a better standard of treatment and deliver greater value for money than the others. At Dental Departures, we pre-screen all our partner clinics to ensure that their facilities are of the highest standard, and we also conduct checks to verify the legitimacy of all professional associations and dental qualifications.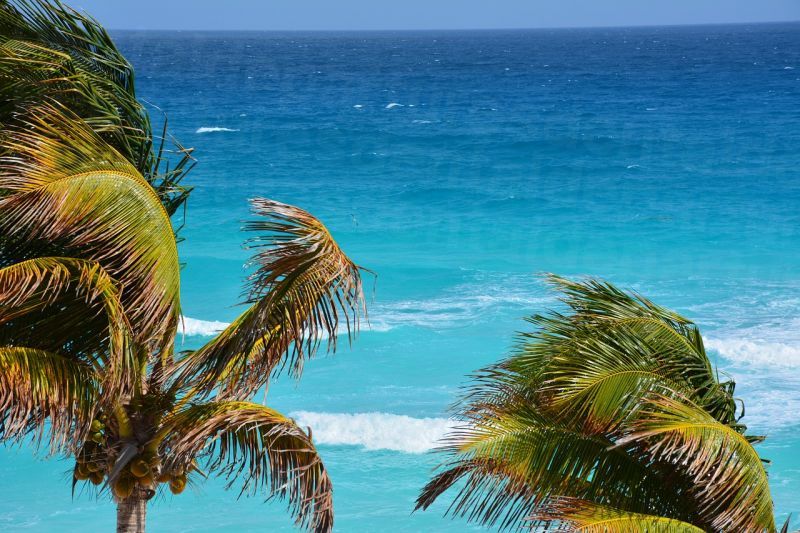 Not only can you get superior dental fillings in Cancun , made from the same high-quality materials that your dentists back home use, you'll also save a considerable amount of cash compared to these average fees that are currently being charged in other parts of the world:
Country Average Cost
United States USD $130
Canada CAD $165
Australia AUD $170
New Zealand NZD $188
United Kingdom GBP £97
Europe EUR €109
We conduct feedback reviews with all of our patients, and the following dental fillings clinics and hospitals in Cancun all receive consistently high ratings for customer satisfaction and are amongst our top recommendations:
Ocean Dental
Ocean Dental are a popular choice with international patients as they offer a complete dental tourism package that includes free airport/hotel shuttle services to and from their facility, travel and accommodation assistance, free quotes, free cleaning and examinations, free teeth whitening with major procedures, and same day crowns, veneers and bridges.
At Ocean Dental , dental fillings start from just USD $60 (CAD $76; AUD $78; NZD $86; GBP £44; EUR €50), which represents an average saving of around 54%.
Sunset Dental Cancun
With amazing views over the lagoon, Sunset Dental deliver outstanding treatments in truly stunning surroundings, utilizing the latest, state-of-the-art equipment.
At Sunset Dental Cancun , you can get dental fillings from as little as USD $81 (CAD $103; AUD $106; NZD $117; GBP £60; EUR €68), which represents an average saving of about 38%.
Cancun Dental Specialists
The team of specialists at Cancun Dental includes a member of the American Dental Association (ADA), a US Board-Certified Dentist, bilingual staff, and they even have their own onsite laboratory to ensure that their patients receive work that is completed to the highest standards.
At Cancun Dental Specialists , dental fillings start from just USD $60 (CAD $76; AUD $78; NZD $86; GBP £44; EUR €50), which represents an average saving of around 54%.
To find out more about cheap teeth fillings, Cancun dental facilities and booking information, talk to a member of our Customer Care Team today.