Are you looking for a dentist in Phuket? Just like the others, you want an expert who will handle your oral care. You want someone to make you feel at ease while you're sitting in the dentist chair. One clinic that can help you with this is Promjai Dental Clinic Phuket.
Promjai Dental Clinic Phuket
Promjai Dental Clinic Phuket is a well-established modern clinic located in the heart of Thailand. It offers a team of dental professionals providing exceptional dental services and state-of-the-art facilities in a relaxing environment. The clinic started in 1990 and expanded its operations in Bangkok. Dental Departures awarded the Global Patients' Choice Awards to Promjai Dental Clinic Phuket for its superb dental service and exceptional patient reviews. The website has list of certified dentists that are screened based on their qualifications, skills, and professional memberships. By booking with Dental Departures, you get access to quality-checked clinics and avail of exclusive discounts.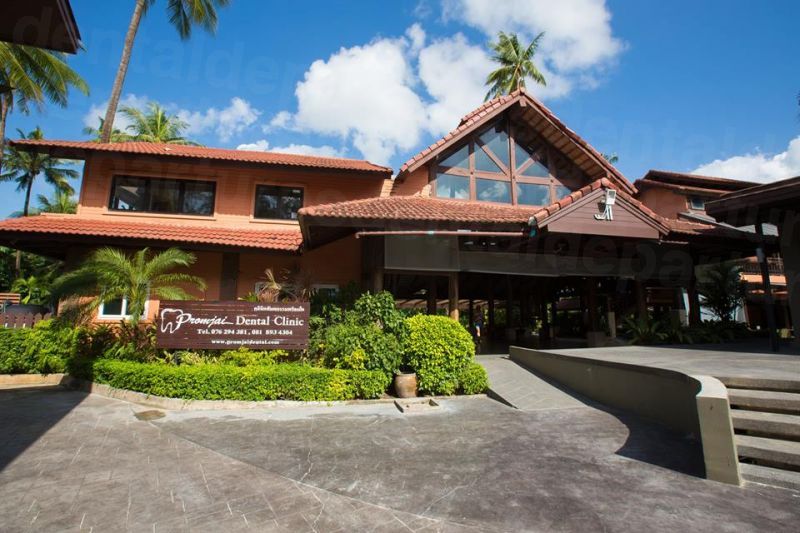 The dental team of Promjai Dental Clinic Phuket is well trained and highly qualified, accredited by local and international institutions. They pursued further studies in Spain, USA, and Germany. Their global training exposed them to various kinds of dental procedures, which helps them to deal effectively with patients from overseas. They communicate in English, German and Japanese.
The dentists specializes in Endodontics (Root Canal), Cosmetic Dentistry, Dental Implants, Oral and Maxillofacial Surgery, Orthodontics, Pediatrics, Periodontics (Gums), including Prosthodontics. Knowing the dentist's background gives you confidence that the person handling your oral care has good credentials.
Dental Services
Dental services offered in your home country are also available in Phuket. The dentists at Promjai Dental Clinic Phuket provides simple to complex procedures such as:
Root canal treatment

Orthodontics (includes Braces, Occlusion splints, Night Guards)

Oral Surgery (Dental Implants, Sinus lift, Bone graft, Extractions)

Gum Treatment (scaling, polishing, root planing/deep cleaning, gum surgery)

Laser teeth whitening

CEREC Crowns, veneers

Dentures, Bridges
The dentists utilize the same technology in Australia, UK, and USA. Sophisticated equipment like 3D imaging device, digital x-rays, and lasers are used to provide accurate diagnoses. Dental restorations such as veneers and crowns are processed in just a single appointment using CEREC CAD/CAM system. This is great for patients like you who want a convenient, fast, and effective treatment. The materials used in restoring the teeth are made from top-quality materials. Talk to the dentist about your goals so that he'll consider that in preparing a treatment plan for you. The clinic also has a sterilization system that effectively cleans dental tools and handpiece.
Additionally, Promjai Dental Clinic Phuket offers dental tourism assisting patients with treatment as well as with travel-related activities. This added service allows holidaymakers to maximize their time in the island. Loosen up by relaxing in the beach or getting a massage. Try snorkeling, surfing or diving. Savor local dishes and grab some souvenir items.
Find a Phuket dentist that will give you a smile makeover while spending a fantastic vacation in the island.