Here's how you can get a cheap complete mouth makeover in Los Algodones.
What is a complete mouth reconstruction?
Complete mouth reconstruction is a dental procedure that restores the teeth in the upper or lower teeth. The goal of the treatment is to improve the function and appearance of the teeth. This involves one or more procedures that include the following:
Dental Implants are substitute tooth roots that are placed in the jaw. The implants are covered with crowns or bridges that are sturdy and natural looking. A good candidate for this treatment is one with strong bones and healthy gums.

All on Four replaces your teeth in the upper or lower jaw with just four artificial tooth roots that are connected to a bridge or dentures. The treatment eliminates the need for bone surgery.

Laser Teeth Whitening brightens your smile by removing the stains and dirt, but you can also get take-home whitening kits.

Veneers are thin shells that are placed over your teeth to cover stains, cracks, and small gaps. They are made from composite resin, porcelain, and zirconia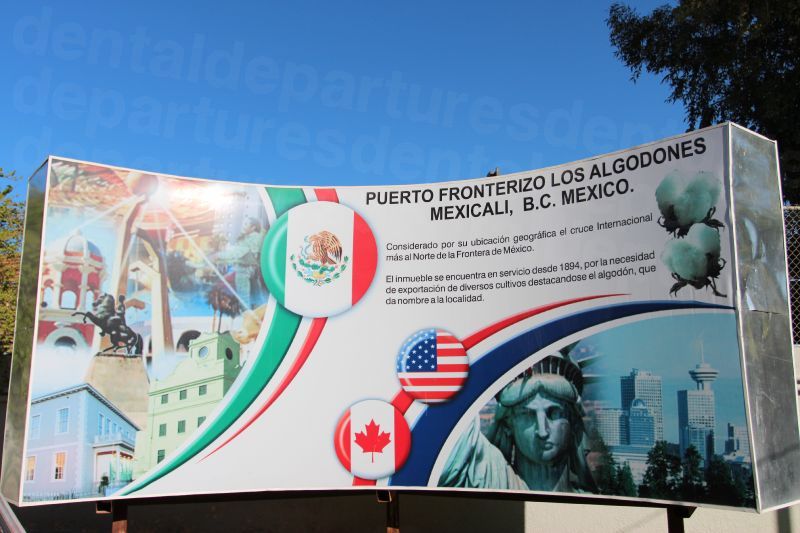 If you lost your teeth due to gum problem or injury, visit a dental clinic in Los Algodones to know which treatment is best for you. Your dentist will perform a thorough examination and evaluate your dental as well as your medical condition. During consultation, the dentist will also discuss the treatment process, requirements, and cost.
How much is the cost of treatment?
Complete mouth restoration in Los Algodones is significantly lower than the US and Canada. The price will depend on the type of treatment, type of dental material used, and other factors. Your dentist in Los Algodones will prepare a treatment plan based on your budget. Look at this price comparison.
Complete Mouth Makeover Price: Los Algodones and other countries
| | | | | | |
| --- | --- | --- | --- | --- | --- |
| Dental Implants | USD | CAD | GBP | AUD | NZD |
| Price in Los Algodones | USD $1,300 | CAD $1,755 | GBP 1,015 | AUD $1,723 | NZD $1,849 |
| International | USD $3,900 | CAD $5,264 | GBP 3,045 | AUD $5,170 | NZD $5,546 |
| | | | | | |
| --- | --- | --- | --- | --- | --- |
| All on Four | USD | CAD | GBP | AUD | NZD |
| Price in Los Algodones | USD $8,950 | CAD $12,080 | GBP 6,988 | AUD $11,864 | NZD $12,728 |
| International | USD $20,533 | CAD $27,715 | GBP 16,033 | AUD $27,218 | NZD $29,201 |
How's the quality of care in Los Algodones?
Our quality-checked clinics like Sani Dental Platinum and Supreme Dental Clinic are members of the American Dental Association (ADA), which means you'll get the same quality of care like at home. They offer dental services such as General Dentistry, Oral Surgery, Cosmetic Dentistry, and Root Canal Treatment. The clinics are comprised of dental specialists who are skilled and well experienced in different procedures. Clinics in Los Algodones are equipped with cutting-edge technology. Sani Dental Group has a modern laboratory with Computer-aided Design/Computer-aided Manufacturing (CAD/CAM) that produces dental work in just a short time.
Get a cheap complete mouth makeover in Los Algodones. Find a clinic and book an appointment.