Los Algodones Dentists are in high hopes with Trumpcare
Depending on which side of the fence you are sitting on Trumpcare, or the American Healthcare Act, is going to herald in a new system that tidies up American healthcare, which is, quite frankly, in a mess. Los Algodones, the small Mexican border town that has welcomed dental patients from North America with open arms has been the surprising beneficiary of a healthcare policy that consistently fails to deliver.
The amount of Americans having decent dental insurance has never been great, and Trump's healthcare reforms don't look to be putting an end to that anytime soon. It looks like the dentists of Los Algodones can breathe a collective sigh of relief that there will still be a steady stream of patients from North America looking to bolster their dental care with affordable dentistry from just south of the US-Mexico border.
Spending more per capita than any other member of the Organisation for Economic Co-operation and Development (OECD), Bloomberg reported that life expectancy is longer in Cuba than American, even though Americans pay fourteen times more.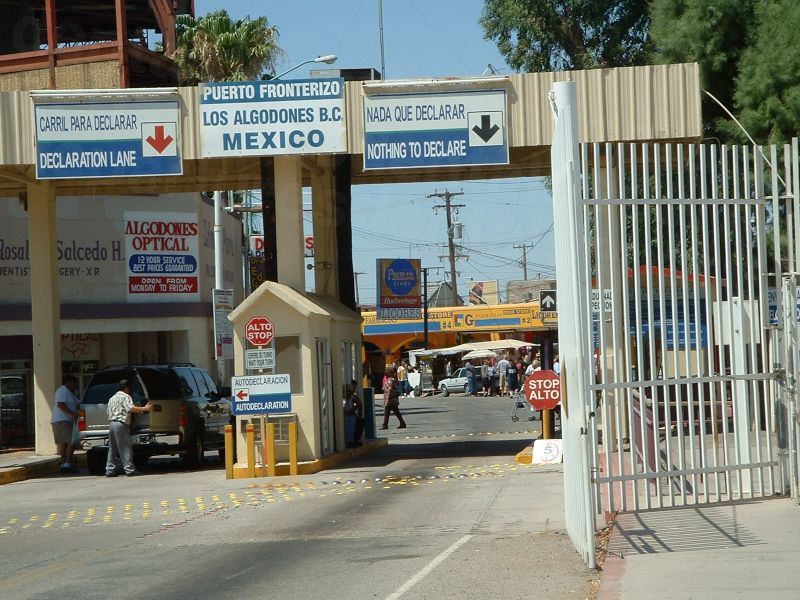 Supporters of Trump point out that insurance premiums have risen under Obamacare by double digits in 31 states and the choice of insurance companies has fallen with one in three counties only having one insurance provider.
Obama's supporters state that his healthcare reforms have brought coverage to 21 million more Americans who were previously uninsured.
While no-one really knows what is going to happen, the Congressional Budget Office (CBO) has issued some alarming findings on Trumpcare:
· 24 million Americans within the next decade will not be insured under Trumpcare
· Insurance for older people will be more expensive under Trumpcare – insurance carriers will be permitted to charge older people five times more than younger people
· 14 million more Americans will be without insurance by 2018 under Trumpcare
· Women's healthcare funding (contraception, abortions, cancer screening) is to be cut
· Americans will no longer be forced to have insurance, and large employers will no longer be forced to insure their workers
Dental Tourism will come up trumps
What will be the American people's loss with be the Los Algodones' dentists gain. While it is true that people should be able to get affordable healthcare in their own country, at least those who will be under or insured can take a little comfort in the fact that there is an alternative that isn't too far away.
On the positive side, some of the dental clinics in Los Algodones provide exceptionally good services with clinics like the Sani Dental Group delivering the latest in pain-free dental care and Castle Dental offering specialist cosmetic dentistry and implantology services – and all for a fraction of the prices in the United States.
America's healthcare reforms are going to take a while to bed in. Some people may well find the system suits them better, but there will be many people who are failed by the system. Thankfully, Mexico's dentists are able to provide the services that Trumpcare will be unable to deliver.