At around 25% of the price at home, it might well be worth a few hours of your time to save a thousand bucks.
Are Crowns a Suitable Treatment for Dental Tourists?
Dental crowns are a great procedure to have as a dental tourist because the trips to the dentist won't take up too much of your vacation time.
The procedure typically requires two visits to the dentist. However, some clinics now have the latest CAD/CAM (computer-aided design/computer-aided manufacture) technology which means your dentist can design your crown on a computer in front of you. There is no need for messy impressions as the x-ray scans of your mouth are sent directly to the computer. Once your dentist and you are happy with the results on the screen, the information is sent to an onsite lab, where a computer mills your crown while you wait. You can then have the crown fitted and be on your way – all in one visit!
For the more conventional methods, during the first visit you will be assessed, and if suitable your dentist will prepare the tooth receiving the crown. It must be filed down so the crown can fit on top. Impressions will then be made, which are sent to the laboratory where your crown is made to fit. The dentist will fit a temporary crown over your tooth until you go back to have the permanent one fitted.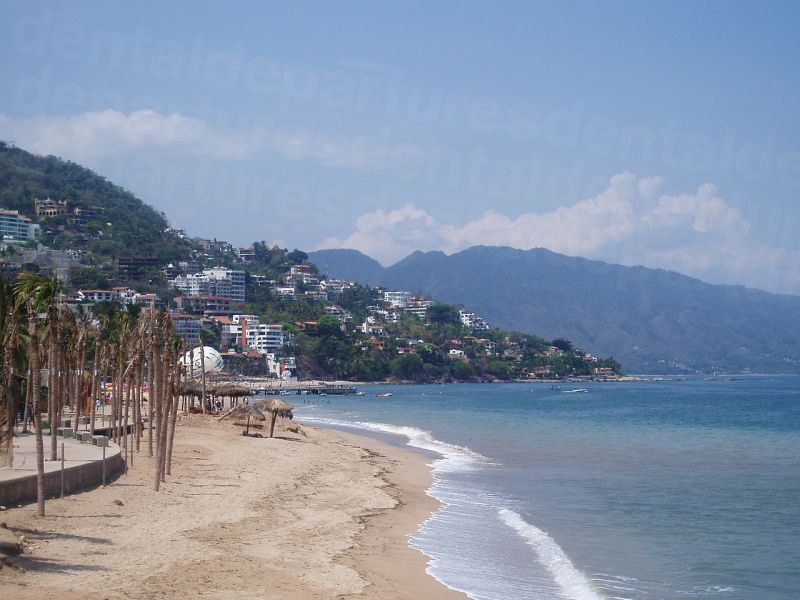 A few days later, once your dentist has received your crown from the lab, you will return for the fitting.
There is little downtime with both procedures. During your first visit, your dentist will administer numbing local anaesthesia and you will feel no pain. After your procedure is completed, you may need to wait a couple of hours for the anaesthesia to wear off before you can talk, eat and drink normally again.
What Do Crowns Cost in Puerto Vallarta?
| | | | | | | |
| --- | --- | --- | --- | --- | --- | --- |
| Crowns Prices in Puerto Vallarta | US $ | CAN $ | UK £ | EUR € | AUS $ | NZ $ |
| Crowns Cost – Home | 1,600 | 1,650 | 1,400 | 1,700 | 2,400 | 2,600 |
| Crowns Cost – Puerto Vallarta | 450 | 540 | 350 | 400 | 600 | 600 |
What about the Quality of Dental Crown Work in Puerto Vallarta?
Dentists in Mexico treating international patients are generally of excellent quality. They are aware that if they don't produce excellent service, then dental tourists won't come and won't refer new patients. The relationship between dental providers and international patients is very much symbiotic, where both sides have much to gain.
At Dental Departures, we can reassure you that all our providers have been background-checked. We confirm dentist qualifications and professional memberships, which you can see on each listing on our website. We also include other useful information to help you make informed choices: verified patient reviews, clinic photos, virtual tours, prices and much more. So, you can feel confident that you aren't going to be seen by a potentially unreliable or unsafe backstreet dentist.
Take a look at some of our popular PV clinics where you can get your dental crowns:
So What's Next?
While getting dental care as part of your vacation may not be your idea of fun, you can achieve huge savings and be glad you did—especially for only a few hours out of your precious time. You can conveniently book an appointment online today, or feel free to contact our Customer Care Team with any questions or concerns.