Implant procedures are extremely beneficial to patients. They can restore a person's smile and greatly improve their quality of life. However, they can be extremely expensive to obtain. Luckily, there is no need to overpay for implants like "All On Six". Los Algodones is a Mexican town that offers fantastic implant services at amazing prices.
Los Algodones Clinics
This town is stationed at the very top of Mexico, right next to the US border. Travelers will discover that it is completely dedicated to dentistry. There is literally a dentist sign every few meters. This gives a broad range of options when choosing an implant provider. However, it pays to do your research and only pick a top dentist for a procedure as important as "All On Six". Let's check out some clinics that are among the best in the dedicated dental town.
Sani Dental is a prime location for implants. It is one of the most established companies in the town, with over 30 dentists spread over three different location. Thousands of patients have been treated at these three clinics with most of them being completely satisfied with their fantastic results. If you require implants then look no further than Sani Dental.
Another quality clinic is Simply Dental . The head dentist, Dr. Enrique Lopez Gaspar, has over 32 years experience. His wisdom combined with an elite team will make an "All On Six" implant procedure an amazing success. When receiving this treatment, patients will be relaxed and calm within a modern and spacious clinic.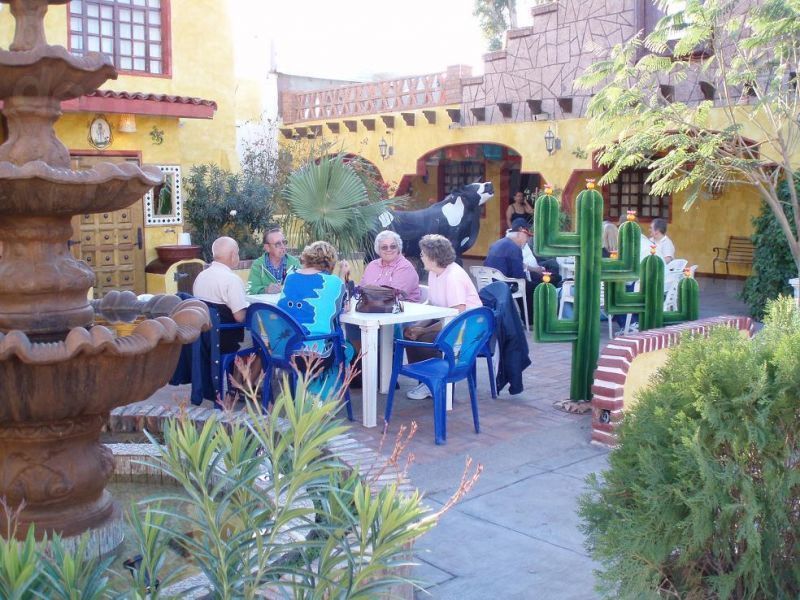 The Prices
The main reason to travel to Mexico for dentistry is the All On 6 prices. Los Algodones dentists provide vastly cheaper implants than you would pay back home. Let's check out the price comparison tables below to see the approximate savings.
| | | | | |
| --- | --- | --- | --- | --- |
| | Price in the US (USD) | Price In Algodones (USD) | Saving Amount (USD) | Saving Percentage |
| All On Six | $30,000 | $11,000 | $19,000 | 63% |
| | | | | |
| --- | --- | --- | --- | --- |
| | Price in Canada (CAD) | Price In Algodones (CAD) | Saving Amount (CAD) | Saving Percentage |
| All On Six | $40,000 | $15,000 | $25,000 | 63% |
As you can see patients can save many thousands simply by taking a short trip to Mexico. This extra money can then be put towards many things such as a holiday, paying off debts, or a new car.
What's the Catch?
You may be worried that there must be a catch to these low prices. However, you can be assured that if you visit a top clinic, like Sani Dental or Simply Dental, the quality of your treatment will be the same as what you would receive back home in the US or Canada. The prices are merely cheap due to Mexico's low cost of living. Everything, including labor, food, and rent, are much cheaper there, allowing clinics to have much lower operating, resulting in extremely affordable prices for dentistry.
Don't wait any longer to get your "All On Six". Los Algodones is the perfect destination to get this procedure completed to an extremely high standard while allowing you to pay incredibly low prices.