However, trying to learn everything about a certain subject from scratch can be quite difficult. Thailand is one of the most prominent places in the world for dental tourism, and if you want to find a real bargain, you need to make the most from dental crowns reviews in Pattaya.
Finding a Great Deal
It is important that we take advantage of everything the internet is currently offering. In terms of researching the best places in the world to find dental crowns and other dental treatments, SE-Asia is now the ultimate location. Nobody can match the prices we are currently seeing in Asia. If you are looking to find the best deals, you need to research dental crowns reviews in Pattaya.
Thailand is one of the cheapest places in the world for dental crowns with prices that are 66% cheaper than in Australia, New Zealand or Europe. Dental Departures is a web portal for everything dental-tourism related, bringing you the most highly-recommended clinics from around the globe that not only offer cheap prices, but also high-quality treatments that appeal to Western clientele.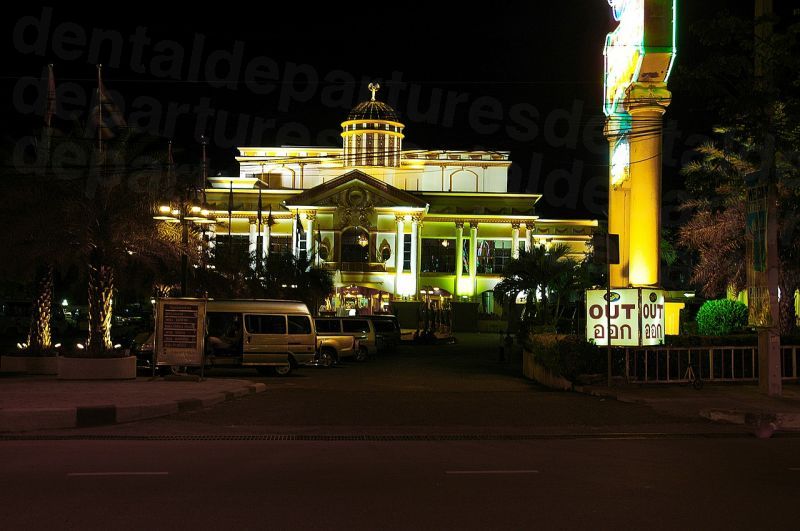 We have used online reviews and information from all the other resources at our fingertips to find you clinics that offer top-notch experience. Here are our recommended clinics for dental crowns in Pattaya at Dental Departures:
Dente Smile Clinic
Pattaya International Dental Center
Samitivej Sriracha Hospital (Dental)
Pattaya For a Dental Tourism Vacation
There are many excellent destinations for dental tourism across SE-Asia, but not many can match Pattaya in Thailand for diversity and uniqueness. From some of the most exciting nightlife in the world and world-class infrastructure, to beaches, top-notch restaurants and everything in between, Pattaya is the ultimate holiday destination for singles, couples, groups of friends and families looking for a memorable holiday.
When you take all this into consideration, and also read the dental crowns reviews in Pattaya, it is no wonder that so many people visit Pattaya for their dental tourism vacations. Pattaya is already a popular destination for Australian, Ameircan and British holidaymakers, and with these world-class dental treatment centers, the city has added another string to its bow.
Dental Crowns Prices
The price for dental crowns in Pattaya is vastly cheaper than most Western World nations. The massive price differences have helped garner the dental tourism industry in Thailand as a whole. Here is a glimpse of the price you can expect to pay for dental crowns in Thailand:
US $400 (CAN $510; UK £312; Euro €343; Aus $502; NZ $537), compared to the prices in the US $ 1,164 (CAN $1483; UK £863; Euro €1026; Aus $1505; NZ $1545).
Take your time to view the most positive dental crowns reviews in Pattaya, find a dental clinic that suits your requirements and budget and book an appointment with us. With prices has cheap as these, Thailand has cemented itself as one of the cheapest places in the world for top-notch dental services.