Are People Really Visiting Malaysia for Dental Treatments?
You can save thousands of dollars by visiting Malaysia for All on Six dental implants. George Town in Penang is one of the most popular destinations in the country for dental tourism, but are people really visiting Malaysian dental implant clinics for treatments?
I know this might seem a little strange, but vast amounts of international patients are now making places such as Penang in Malaysia their first port of call for dental treatments. Penang Island is one such place that merges affordable resorts, nightlife options and restaurants with some of the lowest prices for dental tourism in the world.
With its all-year-round sunny hot temperatures and its modern and forward-thinking philosophy, international patients, especially those from Australia, Europe and New Zealand are now cashing in by getting their dental implants done in Malaysia while having a memorable holiday at the same time.
George Town Dental Clinics
There might not be hordes of dental implant clinics in George Town, but if you find the most highly-recommended, you can secure yourself not only a bargain, but a treatment that is performed to the highest international standards. When it comes to saving the most money on All on Six dental implants, George Town clinics have some unbeatable deals, but how can you sure you choose the correct clinic?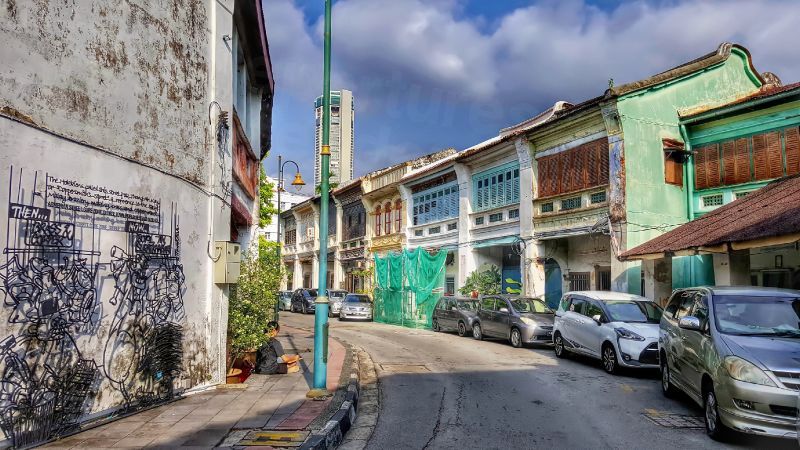 At Dental Departures, we are an online hub for dental tourism options across SE-Asia and have researched every facet of the Malaysian dental tourism industry to find you a clinic that is recommended by former patients for performing the treatments to the highest standards that fulfill the needs of international patients. When you are looking for a clinic in George Town that offers a cheap price and top-notch treatments performed to the highest levels, we would point you towards Neoh Dental Surgery .
All on six price George Town
All on Six Dental Implant prices
One of the most expensive and life-changing dental implant treatments is All on Six dental implants. The cheapest All on Six price George Town has to offer is 72% cheaper in Malaysia than in the West. Here is an example of the standard dental implant prices you can expect to pay in George Town, Malaysia: US $3,000 (CAN $3,657; UK £2,276; Euro €2,500; Aus $3,728; NZ $4,142), compared to the prices in the US $ 11,000 (CAN $14,393; UK £8,821; Euro €9,865; Aus $16,500; NZ $17,271).
Whether we are talking about standard implants or All on Six dental implants, George Town on Penang Island, Malaysia, is easily one of the cheapest places in the world. Please take your time to study our advice so you can find the most reliable clinic and cheapest prices in Malaysia.