Mexico's border towns have some of the most affordable dental clinics in the world, and being so close to American states like California, Arizona and Texas, it's easy to drive south or fly to a nearby airport - ready to take advantage of those low prices.
Among the most popular treatments is dentures, with North Americans able to save up to 80% at some of our verified Mexican dentists.
Dental Tourism on the Mexican Border
Californian residents will already tell you about the amazing dental prices in places such as Tijuana because the dental industry there has been thriving for many years.
In fact, Tijuana's dental and medical tourism scene is slowly taking over the city's infamous reputation as being a place to party into the small hours. Clinics for dentures in Tijuana are some of the most affordable in the world - and also offer a range of other treatments encompassing general, restorative and cosmetic dentistry, as well as reconstructive surgery.
Prices here are, on average, 65% lower than in the US, with some patients able to save up to 80% on their new dentures. But aside from Tijuana, what are the other options for dental tourism in Mexican border towns?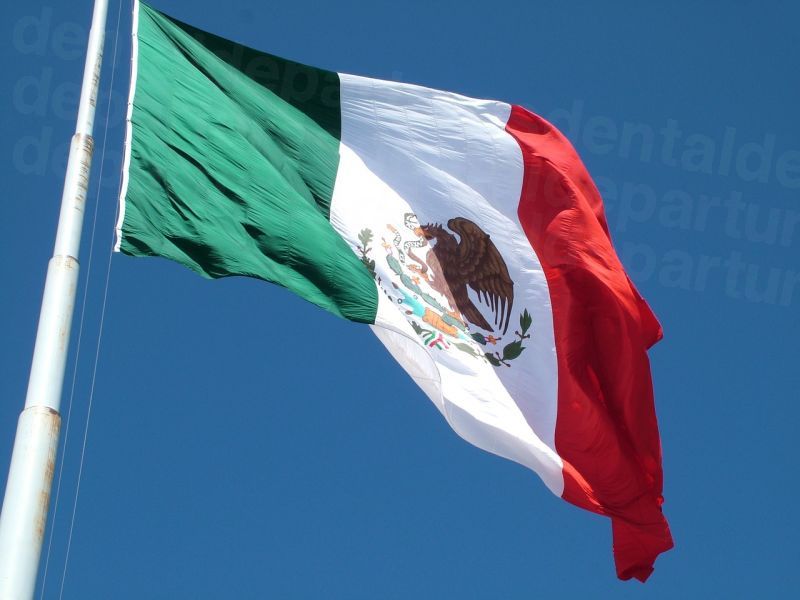 Dental Clinics on the Border
Dental Departures is a hub for dental tourism in Mexico and beyond; our team has researched all of the clinics along the border to bring you a free-to-access list of background-checked clinics.
Among the best for dentures are:
Dentures Costs in Mexico
As for the dentures price in Mexico, you can expect to pay as little as USD $669 (CAN $836; UK £500; Euro €570; Aus $855; NZ $926) at one of our partner clinics.
This is compared to prices in the US, which are around USD $1,826 (CAN $2,344; UK £1,366; Euro €1,622; Aus $2,376; NZ $2,443) for the same treatment.
[Please note that these are estimates at the time of writing.]
The Bottom Line
When you are looking to drive over the border to find the most affordable dentures Mexico has to offer, destinations such as Tijuana, Los Algodones, Mexicali, Tecate and Juarez really do offer some amazing deals.
Book via the Dental Departures site to secure the best prices online - or connect with our Customer Care Team for more information.
Sources:
What Are Dentures? Colgate. Website accessed: 23 November 2020. https://www.colgate.com/en-us/oral-health/dentures/what-are-dentures
Tijuana. Lonely Planet. Website accessed: 23 November 2020. https://www.lonelyplanet.com/mexico/baja-california/tijuana
Americans Are Driving to Mexico for Dental Treatment. International Medical Travel Journal. 24 June 2020. https://www.imtj.com/news/americans-are-driving-mexico-dental-treatment/